A motion from the Scottish Conservatives calling on the Scottish Government to "reconsider" its Highly Protected Marine Areas (HPMA) proposals has failed to garner majority support.
Three members of the governing SNP party rebelled in a debate over the Scottish Government's controversial proposals for HPMAs, held on 3rd May.
The commitment to introducing HPMAs, in which virtually all commercial activity would be barred, was part of the SNP's Bute House agreement with the Scottish Greens, which formed the basis for the SNP-Green coalition. The proposals have been met with alarm and hostility by many.
Debates saw former Rural Affairs Secretary and SNP MSP Fergus Ewing dramatically rip up a copy of the HPMA proposals. The SNP MSP said he had never seen such a backlash to a policy in almost half a century, warning it would "haunt" the Government.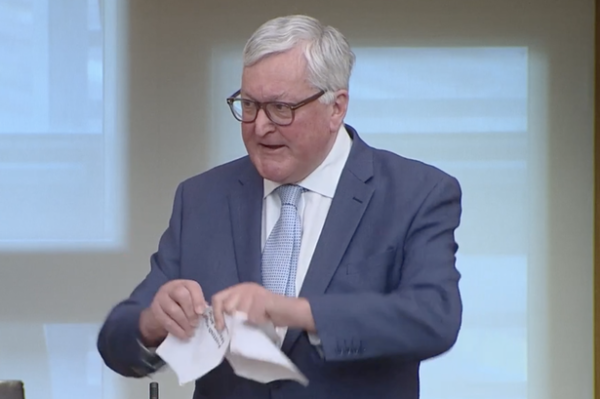 Ultimately the government defeated a motion, brought by Conservative MSP Rachael Hamilton (Ettrick, Roxburgh and Berwickshire) calling for a complete rethink on the proposals. A government amendment neutralising the motion was passed by 61 votes to 55, but three SNP members representing coastal communities – Fergus Ewing, Kate Forbes and Alasdair Allan – voted against the government, and three more – Ash Regan, Christine Grahame and Annabelle Ewing – abstained.
Ahead of the debate a coalition of environmental groups said that local communities must be at the heart of the roll out of improved protections. In a fresh intervention, leading marine conservationists have said that both community and ecological interests must be central to decision making. Scottish Environment LINK, a network of environmental charities, is calling on the Scottish Government to ensure local communities have a core role in the designation of these new highly protected sites.