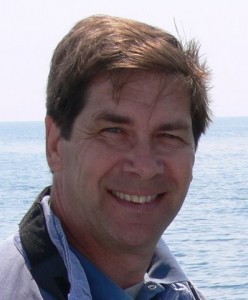 Introduction
Consultancy work has been undertaken by Dr. Bob Earll (pictured left) on a wide range of projects conducted during his career working with sustainability, environmental, marine, coastal and water issues.
Bob has a proven track record of project management and event organisation, from conception to completion, with content and budget planning and meeting clear deadlines.
Over the last 20 years this has included 200 events and projects covering sustainability and environmental interests in the marine, coastal and water sectors. He has also contributed to over 30 consultancy projects during this time. He is now developing a number of new projects covering delivering sustainability, marine conservation and marine life recognition.
Cross-cutting skills
In addition to expertise in particular subject areas, Bob has developed a wide range of general skills including:
All aspects of project and event management
Listening, negotiating and building effective conference programmes
Budget management and financial control
Sponsorship
Report preparation
Organisational development and business planning
Working with diverse professional interests, specialising in multi-sectoral meetings and networks
Working with voluntary and local groups
Facilitation, leading events, advocacy, visioning and scoping
E-Communications – web and email
Themes and expertise
Some of the themes of his work include:
Delivering sustainability, how is done in practice, developing a clear view of the future, identifying and developing multiple benefits, effective working with people,  communities and stakeholders and the delivery process that make progress happen
Flooding, catchment management, water quality, water regulation, water resources, biodiversity and wetlands
Marine governance, policy, planning, marine planning, integrated coastal zone management, information, development, marine conservation and socio-economics
The ecology of the shallow sublittoral zone, marine conservation, shark ecology and conservation
Marine pollution including litter and oil pollution and development including marine fish farming and offshore renewables
Conferences, events and facilitation
Bob works closely and has contacts with a wide range of sector leaders and practitioners. Some 150+ leading advocates and practitioners  a year –  have spoken at the events he has run. Listening and understanding clients needs enables the aims and objectives of the particular events to be delivered successfully. This work involves a clear understanding of the key issues spanning many different disciplines. He has also worked with volunteers on science projects and community groups on parish and village energy issues.
Collaboration with Dr Sue Gubbay
Dr Sue Gubbay is a freelance marine environmental consultant working on projects for public sector, private sector, and non-governmental organizations on marine conservation, marine spatial planning, and Integrated Coastal Management (ICM), in the UK and abroad. Using their complementary skills, Bob and Sue have completed a number of projects together in the last decade.
Please contact Bob on 01531 890415 or bob.earll@coastms.co.uk