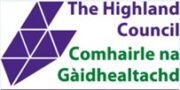 Principal Coastal Planner
Location –  Highland Council HQ, Inverness (various locations considered)      
Highland Infrastructure and Environment
Full time  – 35 hours per week, Permanent
Salary Scale: £43,552 – £47,629 per year p.a.
As the largest Planning Authority in Britain with the largest coastline we manage a wide range of small and large scale developments around our coastline and inland lochs and waterways with the challenge of protecting and enhancing the outstanding natural, built and cultural heritage of these area whilst ensuring development makes a contribution toward sustainable growth. This all adds up to an incredible variety and diversity of work for the team which means each day feels different and there are always new challenges to experience and learn from.
We set high standards and aim to provide an excellent service for each of our customers, be they members of the public, applicants or consultees. Across the teams we work collaboratively and supportively with each other, ensuring that officers have the opportunity to learn from each other as well as benefiting from the experience and support of senior members of the teams. We are constantly looking at ways we can improve the service we provide to our customers so that we can all contribute to delivering a great planning service.
The Role
We are currently recruiting for a Principal Coastal Planner to join our team. The successful candidate would have responsibility for marine and coastal planning functions in support of development management work, with a specific focus on aquaculture but encompassing all key Highland marine and coastal sectors. The role would also contribute towards relevant policy development across Highlands. As such the post would suit candidates with a background marine and coastal planning, marine licensing, marine ecology or environmental science. You would be supported by a team leader and the area planning managers, working across the Council area and experience all that the stunning Scottish Highlands has to offer in terms of its people, landscape and culture.
Informal enquiries regarding the post to: Mark Harvey, Planning Team Leader – Aquaculture, Skye, Lochalsh and Wester Ross Tel: 01478 613823, E-mail: Mark.Harvey@highland.gov.uk
Application Forms and Job Descriptions are available online https://www.myjobscotland.gov.uk/councils/highland-council/jobs/principal-coastal-planner-35-hpw-highland-council-hq-inverness-346781. Reference number – HGH15179. If you are unable to apply online and you wish to request an offline application please contact Business Support 01955 608279 (24 hour Voicemail) quoting the post reference number above.
Please quote reference in the subject line of your email – HGH15179
Closing date for completed applications: 02 October 2023