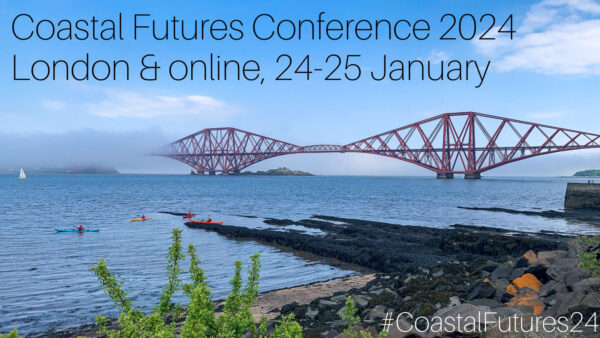 Coastal Futures 2024 – An inclusive future for our seas
Wednesday 24th and Thursday 25th January 2024
The Royal Institution, London and Online
Now in its 31st year, Coastal Futures continues to be the most comprehensive annual review and pointer to future trends for coastal and marine practitioners.
We are excited to welcome in-person delegates to a new venue at the historic Royal Institution in Mayfair, the home of scientific discovery with a rich history of innovation. There will also be an interactive livestream broadcast of the conference for online delegates.
Coastal Futures is the largest ocean conference of its kind in the UK and the 2024 edition will provide delegates with wide-ranging coverage of the critical current and future issues for the estuarine, coastal and marine sectors. This is our last call for your ideas on the topics you'd like to hear about in January before we design the programme – please respond to our survey here.
Coastal Futures has hosted a lively community of coastal and marine professionals for over three decades and the conference provides unrivalled knowledge sharing, networking, promotion, and training opportunities. Further information on sponsorship opportunities and delegate booking will follow soon.
We look forward to hearing your views on speaker topics and to welcoming you to the conference in January.
Coastal Futures 2024 conference organising team
cms@coastms.co.uk
www.coastal-futures.net
#CoastalFutures24
@CF-conf