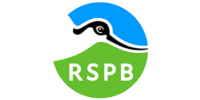 Biosecurity Officer – Wales
Reference: MAY20234546
Location: Flexible in Wales
Salary: £30,940.00 – £33,215.00 Per Annum
Benefits: Pension Scheme, Life Assurance Scheme, 26 days' Annual Leave
This is a fixed-term, full-time role until 31st March 2025.
The RSPB reserves the right to extend or make this role permanent without further advertising dependent on business needs at the end of the contract term.
Working across Wales, with a wide range of island managers and volunteers, this is a fantastic opportunity to work in seabird conservation. The post holder will join RSPB Cymru as part of the Biosecurity for Wales Project. This new project is focused on ensuring Welsh seabird islands are kept free of non-native invasive mammalian predators. Biosecurity for Wales is funded by the Nature Networks Programme, which is being delivered by the Heritage Fund, on behalf of the Welsh Government. It will build upon the successful Biosecurity For Life project.
We are open to applicants being based outside of Wales, however, this role will require regular travel throughout Wales.
As part of this role, you will:
Work with stakeholders to develop and implement biosecurity plans for seabird islands in Wales
Train stakeholders and volunteers to carry out biosecurity surveillance checks and implement preventative measures
Deliver awareness raising and training events, including within schools, marinas and harbours
Deliver a series of event/conference talks, webinars and written communications on seabird islands and biosecurity
Establish a data management plan and systems for collecting biosecurity surveillance and incursion response data for Welsh sites
The purpose of this role is to:
Raise awareness with key stakeholders of the threat of invasive predators to seabirds and the importance of biosecurity in safeguarding seabird islands
Provide advice, training and information to landowners, island managers, volunteers and decision makers on biosecurity
Provide biosecurity information and specialist knowledge to support the development of a long-term biosecurity partnership for Welsh seabird islands
Build and maintain positive relationships with key external partners and stakeholders to support the development of a national biosecurity partnership
Carry out relevant survey and monitoring activities as required linked to providing biosecurity advice
Manage relevant data and reporting systems.
Manage and develop volunteers
Contribute to the delivery of the project's funding and communications objectives
Essential skills, knowledge, and experience:
Degree level qualification in a relevant subject or ability to show relevant work experience
Knowledge of biosecurity surveillance tools and techniques, used on seabird islands
Understanding of biosecurity risks and incursion pathways on seabird islands
Excellent communication skills (verbal, written and presentational) – including an ability to speak well in public to a variety of audiences.
Ability to form effective teams (both internal and partnership) and work effectively as a team player.
Competent user of core MS Office programmes.
Experience of public engagement work.
Demonstrable experience of working with multiple stakeholders
Desirable skills, knowledge, and experience:
Ability to communicate in Welsh – spoken and written
Experience of ensuring health and safety, including developing risk assessments, whilst working on offshore islands and boats
Working experience of biosecurity surveillance measures on seabird islands
Experience of managing volunteers.
Closing date: 23:59, Thu, 8th Jun 2023
We are looking to conduct interviews for this position from 14th June 2023.
As part of this application process, you will be asked to complete an application form including evidence on how you meet the skills, knowledge, and experience listed above.
We are committed to developing an inclusive and diverse RSPB, in which everyone feels supported, valued, and able to be their full selves. To achieve our vision of creating a world richer in nature, we need more people, and more diverse people, on nature's side. People of colour and disabled people are currently underrepresented across the environment, climate, sustainability, and conservation sector. If you identify as a person of colour and/or disabled, we are particularly interested in receiving your application. Contact us to discuss any additional support you may need to complete your application.
The RSPB is an equal opportunities employer. This role is covered by the Rehabilitation of Offenders Act 1974.
The RSPB is a licenced sponsor. This role is eligible for UK Visa Sponsorship.
Click here to apply.