The first seeds are due to be planted in waters off the Scottish capital as part of a major restoration project that aims to improve biodiversity in the Firth of Forth. Conservationists and volunteers have collected more than 40,000 seagrass seeds from around Orkney and prepared them for planting, with sowing work due to start in the Forth shortly.
As well as increasing seagrass meadows the initiative will work to bring back wild native oysters which were once abundant in the region. The ambition is to restore up to four hectares of seagrass and reintroduce 30,000 oysters by the end of 2024.
Oyster reefs, which flourished in the Forth estuary before being fished to extinction, remove pollutants from the water and provide sanctuary for a wide variety of sea life.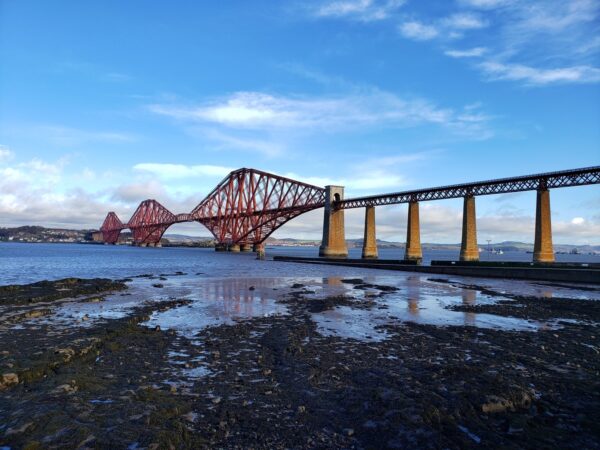 Citizen Science
More than 4,000 volunteers have already been involved in the early stages of Restoration Forth, a three-year scheme which is being managed by environmental charity WWF, in partnership with scientists, charities and local community groups. (photo: Sean Kuriyan)
Support for the scheme has come from the ScottishPower Foundation's recently created Marine Biodiversity Fund, which was set up to mark the United Nations climate summit COP26 coming to Scotland.
Over the course of the Forth Restoration project, which runs over three years, around four hectares of seagrass meadows will be restored and 30,000 oysters introduced in the estuary. The grant – totalling £600,000 over three years – is the first award from the fund and the biggest provided by the charitable ScottishPower Foundation.
Other partners delivering Restoration Forth alongside WWF include Edinburgh Shoreline Project, Fife Coast & Countryside Trust, Heriot Watt University, Marine Conservation Society, Project Seagrass, Royal Botanic Garden Edinburgh, Scottish Seabird Centre, the Ecology Centre, and the Heart of Newhaven Community.
The full story in the Scotsman can be read here.