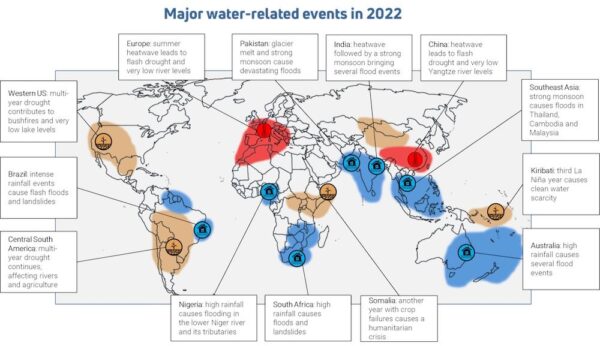 In 2022, a third La Niña year brought much rain to Australia and Southeast Asia and dry conditions to the other side of the Pacific. These patterns were expected, but behind these variations there are troubling signs the entire global water cycle is changing.
Our research team watches the global water cycle closely. We analyze observations from more than 40 satellites that continuously monitor the atmosphere and Earth's surface. We merge those with data from thousands of weather and water monitoring stations on the ground.
For the first time, we've drawn on those many terabytes of data to paint a full picture of the water cycle over a year for the entire globe, as well as for individual countries. The findings are contained in a report released today.
The key conclusion? Earth's water cycle is clearly changing. Globally, the air is getting hotter and drier, which means droughts and risky fire conditions are developing faster and more frequently.
Read more.
England may be set to flood at the end of winter. Here's why.