The 'EU Fish Market' is a comprehensive analysis of the global and EU fishery and aquaculture market. Three highlights of the 2022 edition:
1. Continuation of covid-19 effects on consumption of fish and seafood
In 2021, European citizens continued to consume more fish and seafood products at home. The household expenditure on fish and seafood in the EU-27 grew by 7% from 2020, continuing the upward trend already registered between 2019 and 2020. The increased consumption at home is most likely linked to the lasting effects of the COVID-19 pandemic, which led to an increase in stay-at-home requirements, thus more home cooking. Nonetheless, according to Euromonitor estimates, also out-of-home consumption has increased:  a growth expected to continue and then stabilise over the period 2024-2026.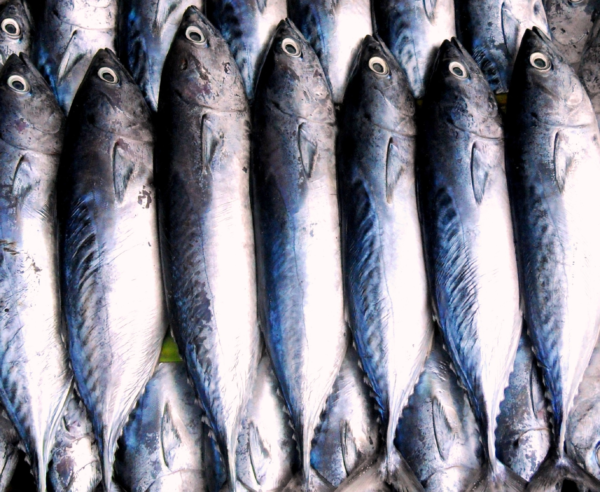 2. Deterioration of the EU trade balance
In 2021, increased imports and decreased exports with third countries of fish and seafood products caused a trade balance deficit of 10%, €1.80 billion higher than in 2020. The total value of imports increased more than volumes, as a result of an increase in the prices. This increase can be partly explained by the euro's depreciation against the Norwegian krone, which made imports from Norway, one of the major EU suppliers, more expensive.
3. Decade lows in supply and apparent consumption
Every year, EUMOFA estimates the total supply of fishery and aquaculture products for EU consumers. This includes catches, aquaculture production and imports, and excludes exports. The results of this estimates provides an approximation of the EU apparent consumption of fish and seafood products.
From 2019 to 2020, both imports and production from fishery and aquaculture dropped. The total supply of fish and seafood products reached one of its lowest amounts registered in the 2011-2020 decade.
In 2020, the estimated EU apparent consumption totalled 10.41 million tonnes of live weight equivalent, equal to 23.28 kg per person. This data also represented a decade low. Portugal still stands out as the major EU consumer of fishery and aquaculture products.
Landings of fishery products also dropped. This could be linked to the impact of the COVID-19 pandemic, which caused a reduction in fishing efforts, or to the fishing quotas, which were generally lower in 2020 than in 2019.
Further information and the 2022 edition of the report can be found on the EUMOFA site here.