UK Nature agencies set out roadmap to protect nature to underpin food security, climate security and water security.
In a joint statement the UK's six official nature conservation bodies said that there has never been a more critical time to invest in restoring and enhancing nature across the UK and stressed how the economy cannot thrive without progressing environmental protections.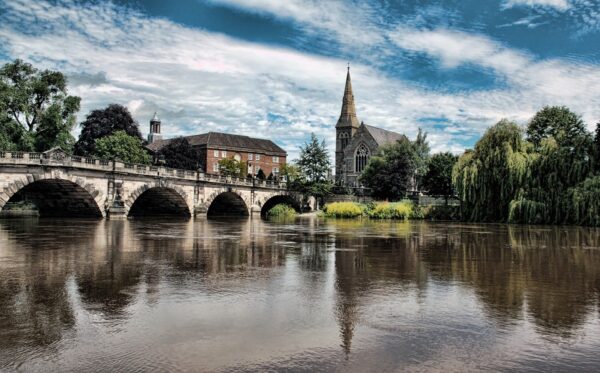 Agencies to go further and faster on nature recovery
At an event at the Royal Society in London, nature conservation agencies from England, Scotland, Wales and Northern Ireland stressed that we must expand our ambition to achieve the UK's commitment to halt species decline, go further and faster on nature recovery and do much more to align action to halt and reverse biodiversity loss, and tackle climate change.
The statement was made at an event hosted by the Joint Nature Conservation Committee (JNCC) at the Royal Society in London in the run up to the 15th Convention on Biological Diversity which is due to take place in Montreal, Canada next month, after two years of delay.
At the event, the UK's six nature conservation agencies pledge to support governments, businesses and society to work together to:
Commit to ambitious global targets at COP15 to enhance biodiversity
Drive public and private investment in nature-based solutions
Embed environmental security and nature recovery into all decision making
Deliver on the UK government's policies to protect and enhance nature
Tony Juniper, Natural England Chair said: Next month's meeting of the UN Convention on Biological Diversity represents the best and last chance we have to halt and reverse the decline of Nature around the world. This isn't just about saving rare species, it's about sustaining the web of life upon which humankind ultimately depends, for food, water, health and climate regulation.
Clare Pillman, Chief Executive of Natural Resources Wales said: " In Wales we are already thinking big – shifting gears to encourage combined nature and climate action by restoring, protecting and enhancing the natural environment we all depend on. We're scaling up our efforts to keep carbon locked up in peat deposits, restoring and improving habitats for our native species, and working to increase the population of some of our most threatened species."
A press release from Defra can be read here and a release from natural Resources Wales here.