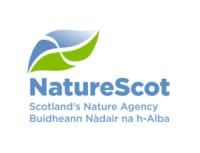 Marine Sustainability Officer – Inshore Fisheries
35 hours
Permanent
Starting salary £33,370
Location: Perth. Home and hybrid working
Ref: 1020-340
As the Marine Sustainability Officer – Inshore Fisheries you will support relevant outcomes in NatureScot's corporate plan for 2022 to 2026, in particular towards promoting nature recovery, net zero and sustainable use. In doing so you will also support NatureScot input to the implementation of Scotland's Fisheries Management Strategy 2020-2030 and the next Scottish Biodiversity Strategy.
The successful candidate will be an appropriately qualified and experienced specialist with a good understanding of Scotland's marine environment, policy and legislation relating to sustainable fishing.
The post holder should have a detailed knowledge of the evidence base and the research methodologies used to understand and assess fishery interactions with the natural heritage.
NatureScot is Scotland's nature agency. Scotland's nature and landscapes are among our greatest assets. We work to improve our natural environment in Scotland and inspire everyone to care more about it so that all nature in Scotland – our key habitats and landscapes, all our green space and our native species – is maintained and enhanced.
If you are as passionate as we are about continuing this critical work, go to https://www.nature.scot/about-snh/working-us for more information regarding this and other exciting vacancies.
Nature is vital to all of us, so it is vital that we are an organisation for all of Scotland. The more diverse NatureScot is, the better we will be in connecting everyone with nature. We particularly encourage applications from people from Minority Ethnic (ME) backgrounds and people with a disability.
Click here to apply for this vacancy
Closing date: Midday, 04 July 2022