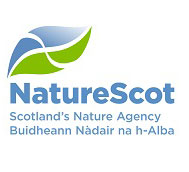 Marine Sustainability Advisor
35 hours
Permanent
Starting salary £33,370
Location: Any NatureScot office, home or hybrid working
Ref: 1020-314
The Marine Sustainability Adviser will directly contribute to NatureScot's role in contributing to net zero by 2045 by providing advice and guidance to support sustainable development associated with the transition of Scotland's energy sector to a net zero future, notably through the recent ScotWind Leasing round.
As the Marine Sustainability Adviser, you will have specific responsibilities to contribute to NatureScot's work to deliver advice to support sustainable development of ports and harbours, support NatureScot staff with benthic advice as part of a team of regional benthic advisers and will also provide advice for marine non-native species.
The role will principally involve providing ecological advice to inform and support our approaches to and delivery of NatureScot's work for these topics.
NatureScot is Scotland's nature agency with 30 years' experience advising the Scottish Government. Scotland's nature and landscapes are among our greatest assets. We work to improve our natural environment in Scotland and inspire everyone to care more about it so that all nature in Scotland – our key habitats and landscapes, all our green space and our native species – is maintained and enhanced.
If you have the passion, inspiration and expertise to help put nature at the heart of Scotland's future, we look forward to receiving your application.
Visit Nature.Scot for further details of this and other exciting opportunities.
Nature is vital to all of us, so it is vital that we are an organisation for all of Scotland. The more diverse NatureScot is, the better we will be in connecting everyone with nature. We particularly encourage applications from people from Minority Ethnic (ME) backgrounds and people with a disability.
Click here to apply for this vacancy
Closing date: Midday, 27 June 2022