9 Vacancies at Jacobs
Jacobs are a globally respected and ambitious organisation, ranked #1 UK Environmental Consultancy by Environment Analyst in 2021 (Working with Government & Agencies, Impact Assessment Services, Water Quality and Resource Management), ranked #2 in the UK for Ecology and Wildlife Services by Environment Analyst, and winner of CIEEM's large consultancy of the year award in 2021.We are currently looking to recruit into a number of technical specialist and leadership roles: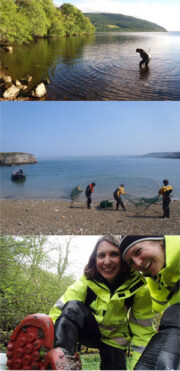 EIASenior EIA Consultant: Water Sector (PPS0004KC)EIA Senior Associate Director: Water Sector (PPS0004JH) Aquatic EcologySenior Freshwater Ecologist – Scotland (BI000EB8)Principal Aquatic Ecologist (Marine licencing) – any UK office (BI000EB9)Associate Director (Freshwater) – any UK office (BI000EBC) Terrestrial Ecology:Senior Ecologist – Ireland (Dublin/Cork)Associate Director – Leeds (PPS0003AF) and Scotland (PPS0001AX) (x2)Principal Ecologist – Scotland (PPS0003AJ)  We are keen to talk to individuals with the ability to think outside the box, provide constructive feedback and recognise opportunities to improve the way we do things for our clients.   To find out more about Jacobs Water, Energy and Environment team and what it's like to work in a team of industry recognised technical specialists to Challenge Today and Reinvent Tomorrow please explore our Virtual Careers Space: https://weerecfair.virtualeventspace.io/.  Wherever you are based, we understand that pursuing a new opportunity is a big decision. Feel free to simply register an interest and see where it goes?
  We have an ever-increasing portfolio of work across some of the UK and Ireland's most high-profile projects and programmes. Working within large multidisciplinary teams, we deliver environmental monitoring programmes, support planning applications, undertake consenting and advisory roles and post project appraisal of a wide range of projects.