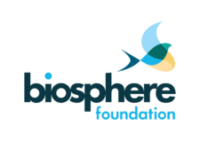 Coastal Habitat Consultant & North Devon Marine Nature Recovery Plan Consultant (2 vacancies)
North Devon UNESCO Biosphere is an important meeting place of rich natural and cultural heritage in a stunning world-class environment from dunes, grassland and moors, towns and villages to 12 miles beyond Lundy Island into the Bristol Channel.  As part of the global MAB network, our Biosphere provides an open forum for bringing people together with their natural surroundings, to empower them to unlock their potential and using their local and scientific knowledge to model solutions for sustainable living.  North Devon UNESCO Biosphere is also a vibrant landscape for scientific research and is host to a number of ecological pilots.
---
Coastal Habitat Consultant
Project background: The North Devon Coordinated response for Intertidal Taw Torridge Estuary Restoration (CRITTER) project is part of a 6 year plan aiming to improve water quality and biodiversity within the Taw Torridge Estuary.  Plans include restoration of intertidal habitat by removing historic flood defences within the estuary; protecting the shell fishery, and relieving morphological pressures on the tidal prism associated with long-standing physical modification of the estuary and its floodplain.
The CRITTER partnership will be led by the North Devon UNESCO Biosphere, who will coordinate the activity of Natural England, University of Plymouth, Plymouth Marine Laboratory and Swansea University. The project will deliver Water Framework Directive (WFD), Flood Risk Management Plan, Biodiversity 2030, 25 Year Environment Plan (25YEP) and Nature Recovery Strategy outcomes.
In meeting our objectives, we will deliver significant natural capital benefits associated with increased biodiversity, reduced flood risk and carbon sequestration. This will be through the uptake of incentives and design of measures. This is voluntary and requires successful engagement with land managers.
Role:
A key part of this role will be engaging with, supporting and influencing land owners;
Commission surveys and feasibility work through specification production, procurement for experiment and monitoring of intertidal habitats;
Follow up on designs completed from feasibility studies to improve estuary ecology, restoration and flood defence;
Engagement and negotiation with landowners including supporting them to access finance and opportunities to change their business offering which support the objectives of the project;
To liaise with key project partners directly such as the Environment Agency;
Advise on Fisheries, Biodiversity and Geomorphology (FBG) and flood risk mitigation;
Administration and finance: Maintenance of the project web site, budget and financial records for this project; preparation of reports to sponsors and partners;
Working closely with and reporting to the Land Management Project Manager.
Contract:
Full time equivalent to 1 FTE.  The contract will initially run for 18 months.  Subject to conditions, this may be renewed or become a permanent position.  Applicants must be set up / willing to set up as a Sole Trader or Limited Company.
£30,400 pro rata (inclusive of VAT, if applicable)
Knowledge, Skill & Experience: 
Essential
Degree/Diploma in related environmental discipline
Good understanding of ecological restoration of marine and coastal ecosystems
Knowledge of geo-morphology and environmental engineering
2+ years Estuary/ coastal habitat management experience.
Design in ecological restoration of marine and coastal ecosystems
Experienced in landowner engagement and participation
Experienced in influencing change and business skills
Experience in managing contractors including specification, procurement and project management implementation
Experienced in negotiating and managing contracts
Managing budgets and grant claims. Advantage if have experience with DEFRA/ Environment Agency claims
IT competent including use of MS Office and management of spreadsheets
 Desirable
Member of professional body such as IEMA or CIEEM
Experience in claiming carbon credits and biodiversity net gain
How to apply: Online application.  Submit your CV via this link
https://forms.monday.com/forms/2e96395561f5c72bd14dac2ba1962630?r=use1
For further information on this vacancy please contact jobs@biospherefoundation.co.uk
Closing date: 26th January 2022
---
North Devon Marine Nature Recovery Plan Consultant
Project background:
The Championing Coastal Coordination Partnership Grant is to support the testing and trialling of approaches that will inform how to enhance and expand current arrangements for:
Coordinated planning and delivery of locally owned plans and place-based initiatives through governance frameworks to: better connect decision-makers in places; facilitate collaborative restoration planning and delivery; incorporate data from all different sectors of the community; strengthen policies and provide a direct link from national governance to local communities.
Coastal champions to strengthen capacity and capability in local stewardship by:incorporating environmental, social and economic processes that span land and sea; including all willing to be involved in goal setting, planning and delivery; creating a network of action with regular feedback on impact; engaging at a range of levels to exchange knowledge, share and acknowledge what is valuable, understand multiple perspectives and gain a high degree of support for delivery; strengthening engagement, facilitation and outreach incorporating environmental data into decisions at a local business level.
Restoration and recovery of natural habitats to: strategically protect and manage coastal natural capital from coastal change such as erosion and damage by climate related storms and sea level rise; improve community resilience to natural hazards, reduce impacts of biodiversity loss and; improve water quality for wildlife to thrive and provide 'blue carbon' and recreational opportunities through public access.
The North Devon Marine Recovery Plan will develop a plan to help with nature recovery covering estuarine and intertidal areas, and the entire marine component of the North Devon Biosphere Reserve.
The activity and outputs of the project include:
Production of stakeholder engagement materials, distribution lists and an effective strategy ready to commence stakeholder engagement across the North Devon Biosphere Reserve.
Stakeholder engagement activities covering special marine wildlife at risk, key species and habitats and analysis in biodiversity.
Completion of habitat plans for the recovery of key species around the north Devon coast.
Complete and consult on a North Devon Marine Nature Recovery Plan.
This 3 month project which is funded by a Championing Coastal Coordination Partnership Grant is seeking a contractor with excellent stakeholder engagement skills, marine ecosystems knowledge as well as a proven track record of similar project management and delivery.
Contract:
Contract term: 3 months
Contract value: £10,000 (inclusive of VAT, if applicable)
Applicants must be set up / willing to set up as a Sole Trader or Limited Company.
How to apply: Online application.  Submit your CV via this link
https://forms.monday.com/forms/2e96395561f5c72bd14dac2ba1962630?r=use1
For further information on this vacancy please contact Nicola.Corrigan@devon.gov.uk
Closing date: 26th January 2022