---
Are you currently facing work-based challenges
that you haven't been trained for?
Do you need tools and space to think more effectively?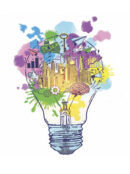 Course 1 – Core Barefoot Tools – Tools which enhance thinking and performance in many areas – including problem solving, decision making, organising ideas, planning, communication and productivity.
Do you need to be more strategic whilst at the same time
getting day to day tasks done?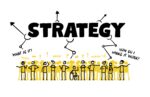 Course 2 – The Strategic Thinking Toolkit – vital strategic thinking tools (The SAVI Strategic Thinking Canvas and the Network Mapping Process), and the space to develop a strategic thinking mindset. You will have the opportunity to use the tools for an idea that's really important to you.
A new Barefoot Thinking Short Course might be for you:
Self-Study over a few hours – with application to your own work practice immediately
Practical versatile tools which are simple in concept, easy to learn, easy to use and multifunctional
Tools that can help fast track your skill development and build confidence
Developed from our Challenge of Science Leadership courses
Course Fee – £95 (including free Webinar)
For detailed information on the Barefoot Short Courses Please CLICK HERE
Or email the trainers at info@scienceleadership.co.uk