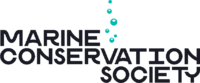 Social Science Research Officer
Contract: Permanent, full time, 35 hours
Salary: £22,500 to £24,200 dependent on experience
Location: Flexible – good access to transport links required
Closing Date: We are considering applications on a rolling basis until Sunday 7 November 2021. We may close this role when a suitable applicant is found.
Click here to download the information pack
The Marine Conservation Society fights to secure a cleaner, better protected and healthier ocean, one we can all enjoy. Without a meaningful understanding of the complex relationship between people and the sea, we can't reach and engage our audiences or design solutions that work for people and planet.
We are investing in a Social Science Team to underpin all our work with sound evidence and good practice. We are looking for a Social Science Researcher to support this growing area of work, to build our research evidence so we can deliver our ocean goals.
Our team have big ambitions and you'll have a varied role as we focus on audience insight with our supporters and exploring harder to reach audiences to build our engagement. You'll provide support to our Community Voice Method projects, including fieldwork, interviews and film-editing.
The compilation of clear and accessible reports and data will inform the work of our teams across the organisation, so you'll be able to produce creative ways of illustrating key findings.
Research & Analysis:  Can evidence your experience in designing research tools, and gathering/analysing both qualitative and quantitative social data against a broad range of project outcomes. Evidence of the application of qualitative and quantitative social data analysis with an interest in novel and creative approaches. Knowledge of qualitative and quantitative data analysis software (we currently use NViVO and STATA).
Reporting:  You'll work across the organisation, so being able to write clearly and in an accessible way for a range of audiences, both in and outside of our team is key. Can provide supporting data and research to input into other team projects and proposals.
Delivering:  Able to establish a central data and evidence bank which will support access to social science information. You'll have good knowledge of data security and appropriate collection, storing and sharing of data in line with GDPR and our data policies. Able to travel, and flexibility to attend events that may be on weekends or evenings.
Working with us: Takes an inclusive and equitable approach to engagement, is a problem-solver and supports others and enjoys working with a team of passionate advocates for our ocean and environment. We are looking for you to demonstrate our values, but we value your unique perspectives and experiences which add to our knowledge and our culture.
What we need to see
Your CV – it would really help us if you removed all of your personal information prior to sending your CV to us. Keep your contact information in your email, but not on the documents that we'll use for shortlisting.
A motivation statement – tell us how your experience meets the role requirements by referring closely to both the job description and the person specification. Include examples of your work or experiences which show how you will meet the job criteria and person specification and what skills you bring which would make you successful in the role.
Your motivation statement should also let us know what inspired you to apply for this role with us – tell us what it is about our work that attracted you to the organisation and the position.
We find that stronger applications have this statement – to give yourself the best opportunity for this role, please ensure you include it. No need to write pages, one side of A4 would be perfect, two would be more than enough so try to limit yourself.
We understand that the application process can be difficult if you have a condition or disability that you live with. We want to make it as easy as possible for you to shine during your application process, so please let us know what we can do to accommodate you.
Selection process
If you're invited to an interview, you may be requested to prepare a task in advance, or take part in a group activity as part of the assessment process – we'll let you have all the details in the invitation to interview. We will also invite you to talk to us about any reasonable adjustments which would support you in fully taking part in the interview process.
The legal bit
If you're successful, all offers of employment are conditional, subject to the following:
We are not licensed to issue work permits so candidates are required to provide proof of eligibility to work in the UK and will be required to present original documents if invited for interview. Information on what you'll need to show will be provided as part of the invitation to attend an interview but you can read more on the Home Office UK Border Agency website: UK Visas and Immigration
Receipt of two references which are satisfactory to MCS
Our Commitment
Everyone can expect to be treated with consideration and respect and MCS is committed to providing an inclusive environment for all. Good working relationships release the full potential, creativity and productivity of each individual, in an atmosphere where everyone can learn and work without prejudice, discrimination, harassment or violence.
We are committed to developing a team which is reflective of our society, and which can offer insight and views that influence our work. We are particularly interested in applications from groups which are under-represented in marine, environmental and charity sectors. If you would like to speak to us please call the HR team on 01989 561574.
Click here to download the information pack
Registered Charity No: 1004005 (England and Wales) SC037480 (Scotland)