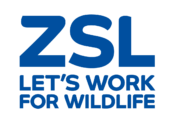 Project Coordinator – Bertarelli Programme in Marine Science
Closing Date: 26/09/2021
Overview
We're ZSL, an international conservation charity. Our vision is a world where wildlife thrives and we're working every day to achieve this. From investigating the health threats facing animals, to helping people and wildlife live alongside each other, we are committed to bringing wildlife back from the brink of extinction. Through the work of our pioneering scientists, our dedicated conservationists and our unrivalled animal experts in our two zoos, our purpose is to inspire, inform and empower people to stop wild animals going extinct.
Role Profile
The role is part of a small management team at ZSL that oversee the Bertarelli Marine Science programme. The programme is just starting its second four-year phase and coordinates the work of more than 70 scientists across 26 institutions globally, focusing on the Indian Ocean region. Projects within the programme include the biology and distribution of seabirds, the health and recovery of coral reefs and the effects of plastics on turtle reproduction. This position will provide the post-holder with a valuable insight to the management of a successful, multi-disciplinary science and conservation programme.
The team this role joins works largely remotely, though there will be increased in-person contact during the initial induction and training period. Access is available to hot-desk based office working at ZSL's Regents Park offices and the best working location will be determined in discussion with the rest of the team.
The role will initially be on a full-time (37.5 hours per week), fixed term contract for 14 months depending on the need for maternity cover. We are looking at a start date of 1st December to allow an overlap with the current post holder.
Main Duties and Responsibilities
The coordinator will support all financial administration for the ZSL management project team including procurement, payment processing and accounts administration working closely with ZSL's finance team to track and report against budget expenditure.
The programme mobilises multiple expeditions to Indian Ocean locations, some of them remote, and the post plays a key role in coordinating travel, expedition logistics including health and safety admin, and support functions
A key part of the role is communication of the programme, which includes managing our social media presence as well as workshop, webinar and conference organisation, website updates and content, newsletters, and other support functions around a programme portfolio of this scale.
The post holder will contribute to the design, drafting and editing of reports to funders as well as liaison with a team of scientists globally.
Please click here for a full job description
Person Specification
Qualifications & Experience
 Proven previous project administration experience, ideally including financial administration of complex multi-year budgets.
 Extensive experience of project communications on a range of platforms, to include the creation and curation of content on websites and social media.
 Proven writing abilities.
Knowledge
 An interest and understanding of the role and importance of marine science and conservation, with ideally any regional knowledge or links with the Indian Ocean region.
 Some experience of the principles of project management.
We particularly welcome applications from candidates who are from ethnic minority backgrounds, living in economically deprived areas of the UK and non-graduates.
To Apply
Applicants will need to upload their CV and covering letter (detailing relevant experience and skills, stating why they want the position and can do this by clicking the "Apply for this job online" button.
Closing date for applications: Midnight (23:59) Sunday 26 September 2021
The Zoological Society of London is a charity registered in England and Wales: no. 208728.