---
Taking bookings for the next CSL Distance Learning Programme
"The course has boosted my confidence in my ability to think strategically and has provided lots of useful tools to aid creative thinking. The webinars were great – interactive in a way that really worked. I also enjoyed the peer group sessions and was surprised how much I got out of them".
CSL Distance Learning Course Participant, November 2020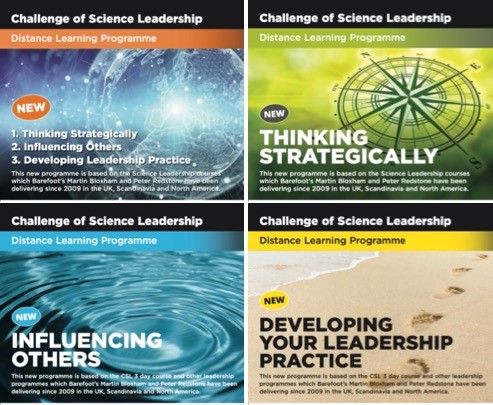 The Challenge of Science Leadership Distance Learning Programme provides a practical toolkit for those in leadership roles (from early career onwards) whether working in universities, research organisations, government agencies, NGO's or the corporate sector.
April 2021 Programme Course Dates
Course                                                                           Dates (start and finish)
CSLD1 – Thinking Strategically                                   26/4/21 to 4/6/21
CSLD2 – Influencing Others                                        14/6/21 to 22/7/21
CSLD3 – Developing your Leadership Practice       13/9/21 to 22/10/21
£250 (+VAT) per course
£600 (+VAT) for all 3 courses if booked as a Programme
For detailed information on the CSL-DL Programme contact the trainers at info@scienceleadership.co.uk
Download the Programme Guide at www.scienceleadership.co.uk/csl-courses/course-content/