Future Water in 2021
---
In December Future Water issued an end of year message, reflecting on 2020. We talked about how we have adapted as an organisation, the events we have held virtually, plus the online sessions we ran to support members and others working in the sector. We also looked ahead to the coming year, setting out some of our plans, as far as we could given the constantly changing conditions and constraints.
2021 was always going to be a challenging year and having a strong organisation like Future Water at the heart of the sector to support you, challenge regulators, engage with water companies and represent your interests is perhaps more crucial than ever as we start this new year.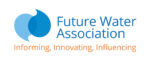 Like everyone working in the water industry, Future Water continues to adapt as the rules and conditions change and remains a constant source of support and resources during in these strange and challenging times. Meetings with water companies will continue, as will the Water Dragons competition, online industry sessions and much more.
---
OFWAT & Future Water discuss Innovation
---
Wednesday 13 January 
Future Water is working with Ofwat to deliver a webinar exploring the Innovation in
Water Challenge (IWC) which is part of the Innovation Landscape and launches on 18th January, ahead of the main Innovation Fund.
The event will have presentations from Ofwat and their Partner. There will also be
an opportunity to discuss the functioning of the competitions and offer feedback on early stage discussions water companies. Find out more
Register to join the meeting and receive the Zoom link
---
Highlights
---
Virtual Networks Group – Wednesday 20 January
Developed out of Future Water Networks 2020, the challenge being addressed is to create a virtual place where water company network managers and operators, and the supply chain, can share knowledge and/or collaborate on innovations and emerging products and services aimed at specific areas (such as managing leakage, meeting leakage targets, making sewers smarter) for mutual benefit.  
Register to join the meeting and receive the Zoom link
---
Members meeting – Thursday 21 January 
Our vision is "Shaping the future of water – pioneering through collaboration, innovation and education to meet the challenges of our future".
We have already launched the Future Water Virtual Networks Group, and we will be launching some more exciting members' groups in January. These groups will provide a great opportunity for you to get more involved and help get the best from your membership.
During 2021, we can certainly see more challenges but also many opportunities to combine our energy, experience and knowledge.
Join us and our Board on 21 January to contribute to our 2021 strategy, learn more about our new groups, and help shape the member journey.
MEMBERS ONLY – Register to join the meeting and receive the Zoom link
---
Northern Ireland Water – Friday 15 January @ 10am  
MEMBERS ONLY – Register to join the meeting and receive the Zoom link
---
Dwr Cymru Welsh Water –  Monday 25 January @ 3pm 
MEMBERS ONLY – Register to join the meeting and receive the Zoom link
---
Meeting with RAPID – Tuesday 9 February 
Future Water is delighted that Managing Director of RAPID, Paul Hickey will discuss the functions of the organisation with members.
MEMBERS ONLY –  Register to join the meeting and receive the Zoom link
---