---
Dialogue Matters… now, more than ever!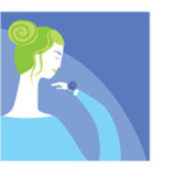 There is no time to lose. It's time to gear back up with fresh momentum for people, nature and climate.
The world has changed. Teams, projects, missions, and ways of working – all need fresh ideas.
Great answers, great thinking and great solutions all come from great dialogue! We can help.
---
Catalyse 'Fresh Momentum' in your project with great skills and a workshop pack
Full 1 day course covering key facilitation skills and tips for online working
A Fresh Momentum workshop pack for you to use. Includes agenda, techniques and timing
Join us on the 24th September 2020 from 9.15 am to 4.30 pm, on Zoom
Cost: £145 pp (+VAT) Limited places in demand, so please book early
Book now: https://www.eventbrite.co.uk/e/how-to-catalyse-fresh-momentum-for-your-project-dialogue-matters-workshop-tickets-112937134008
---
Be inspired in our 'Fresh Momentum' Seminars given by our award winning team
Insights for greater impact
The human dimension of catalysing change
These bitesize, interactive sessions will run fortnightly, October-December 2020, on Zoom
Cost per seminar: £30 pp (+VAT)
---
1. Inspired
Hope motivates – why?  And how can you make a difference with a hopeful and positive approach?
Systems thinking: what, why & how?
Thurs 8th  October 2020 | 12-2pm BST (GMT+1)
Book now: https://www.eventbrite.co.uk/e/hope-motivates-why-systems-thinking-what-why-how-tickets-113071955262
---
2. Virtually Great
Better virtual meetings – hints and tips from professionals
Zoom fatigue – what's going on and how to fix it?
Thurs 22nd  October 2020 | 12-2pm BST (GMT+1)
Book now: https://www.eventbrite.co.uk/e/better-virtual-meetings-hints-and-tips-from-professionals-tickets-113075754626
---
3. People Power
Consult or co-design and deliver?  Understand power, why imposed decisions fail, and the mysteries of the empowerment matrix.
Thurs 5th November 2020 | 12-2pm GMT
Book now: https://www.eventbrite.co.uk/e/consult-or-co-design-and-deliver-tickets-113075923130
---
4. Brain Power
Psychology of decision making – what's really going on in our brains? And how do you harness that for great outcomes?
Thurs 26th November 2020 | 12-2pm GMT
Book now: https://www.eventbrite.co.uk/e/psychology-of-decision-making-tickets-113076410588
---
5. I win – you win
The difference that principled negotiation makes and how to find multiple benefits that are mutually acceptable.
Thurs 3rd December 2020 | 12-2pm GMT
Book now: https://www.eventbrite.co.uk/e/principled-negotiation-finding-mutually-acceptable-benefits-tickets-113076940172
---
6. Communicate
Communication skills – focus, patterns, framing, and lessons from improv theatre.
Thurs 17th December 2020 | 12-2pm GMT
Book now: https://www.eventbrite.co.uk/e/communication-skills-focus-patterns-framing-tickets-113077076580
---