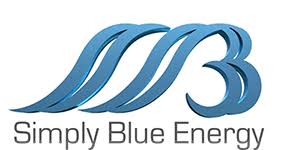 Environmental Specialist – Floating Wind
 
This is an exciting opportunity to join the Simply Blue Energy (SBE) team responsible for developing a pipeline of innovative floating wind projects in the Celtic sea. Simply Blue Energy is seeking a motivated and competent Environmental Specialist, ideally with experience in the offshore renewables industry. The role is focused on the effective day to day management of the permitting of floating wind projects off the coast of Pembrokeshire. The work will encompass a diverse remit across all areas of project development and offers the right candidate an extremely exciting and rewarding opportunity to become a key part of this emergent technology and industry.
1. The Role
The Environmental Specialist will support Simply Blue Energy's efforts in securing all necessary consents and approvals for the company's assets, projects and developments. This is a dynamic role that provides a key interface between the environmental and technical/engineering resources that are committed to the projects. Therefore, in addition to EIA and consenting experience, the successful applicant will also possess demonstrable project management skillset and technical knowledge in the delivery of offshore renewables energy projects.
The Environmental Specialist reports to the Consenting Manager and will work alongside and interface on a day to day basis with the Technical Manager. The role is based at the Simply Blue Energy office at Pier House, Pembroke Dock.
This is a full-time role and travel from time to time in connection with the project should be expected. The post offers an attractive pension package and the salary will be subject to negotiation and will depend on the candidate's qualifications and experience. A relocation package will also be agreed, where appropriate.
2. Responsibilities
Objective: to support the securing of all necessary consents and approvals for assets, projects and developments. Ensuring that interfaces and communications between the internal teams and subconsultants are managed effectively and professionally, and that outputs are all high quality and stand up to external assessment.
Environmental planning, including mitigation and adaptation responses for the design of UK floating wind projects;
Support the effective management of environmental consultants, suppliers and surveys in accordance with agreed contracts;
Competent review of technical and environmental reports and project datasets;
Ensure interfaces and cooperation between technical and environmental works streams are well understood and optimised;
Input into client-side project management processes in support of the projects;
Support the project team in the effective running of public consultation processes, including the organizing of public consultation events where required.
Promulgation of all statutory notices in relation to the Project.
3. Qualifications, Skills and Experience
3.1. Essential
Honours Degree in Environmental Science, Marine Science or related discipline;
Minimum of five years' experience in the renewable energy sector and in project management;
Experience of EIA, HRA  and other environmental aspects of offshore renewable projects.
Team player with strong interpersonal skills;
Good communication skills and an ability to liaise with statutory authorities, non governmental organisations and relevant stakeholders;
Experience of representing an organization professionally in a public forum;
Appreciation of the importance of effective implementation of HSEQ systems.
Computer literate and proficient in the use of MS Office software.
Proficiency in the use of GIS.
3.2. Desirable
Post Graduate qualification in a Marine Energy or a consenting related discipline.
Specialist knowledge of a specific marine sector
Membership of a professional institution, (e.g. MIEMA, MIEnvSc, MCIEEM).
Strong Project Management Skills,
Experience in the marine renewable energy sector, ideally offshore wind.
Experience of site work and health and safety awareness.
 4. Your Application
To apply for this exciting opportunity, please email your CV and Cover Letter to vacancies@simplyblueenergy.com with the subject heading EE201
We look forward to considering your application.
Click here for more information.