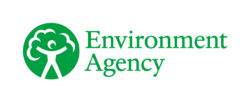 Estuarine and Coastal Users invite to Challenges and Choices Consultation workshop
Tuesday 3rd March  |  10:00 Refreshments for a 10:30 start
Mappin Pavillion, Zoological Society of London, London Zoo, Outer Circle, Regents Park, London, NW1 4RY
For more information about the workshop and/or to confirm you are able to attend please contact  Roger Proudfoot: roger.proudfoot@environment-agency.gov.uk.
We would like to invite you or a colleague to a workshop to help shape the future of our estuarine and coastal water environment.
Our estuaries and coasts are a vital part of our communities, economy and wellbeing. Over 30% of the UK population lives within 5 km of the coast, and 40 % of UK manufacturing is on or by the coast.  There are over 17,000 km2 of estuarine and coastal waters around England. As a society, businesses and as individuals, we are facing major challenges in how we use and manage our estuaries and coasts as a result of the threats posed by a changing climate. We will need to find new ways of working together to maintain and enhance the benefits we receive from our estuarine and coastal environment. They will be more important than ever before in helping us to adapt and be more resilient.
As part of the Government, we are inviting a cross-sector of stakeholders to provide their view on the challenges our estuaries and coasts face, and on the options available and choices we need to make to improve and protect these precious environments. To help facilitate a response, this workshop aims to encourage catchment to coast thinking as one system inextricably linked. We welcome views on how we can achieve that particularly from sectors more prevalent in either the marine environment or the river catchment. Views and considerations discussed at the workshop will help us develop a plan together to shape future policies and create solutions to protect the natural world and our precious assets.
The workshop will consider:
how successful our existing measures are at supporting our estuaries and coasts.
how we can work collaboratively to develop our existing measures.
what new approaches, innovations and ways of working can we use to enhance our estuaries and coasts and make them more resilient to future challenges.
It will pose questions around:
what actions do we need to mitigate and adapt to climate change and how we can enhance our biodiversity.
how we can we restrict and reduce the impacts of chemicals and nutrients from source to sea.
how we can develop our ways of working together to ensure a catchment to coast, source to sea approach.
how we manage and reduce plastic pollution.
This event is part of the Environment Agency's national Challenges and Choices consultation. For more information about the consultation please contact Suzanne Bennett, suzanne.bennett@environment-agency.gov.uk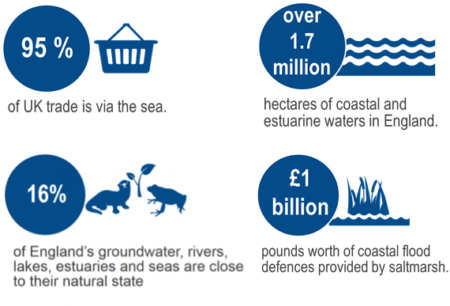 The joint response to this consultation, collated from the workshop, will help shape the future approach to the management of the water environment and will be used to update the existing river basin management plans in 2021.
We would also like to encourage you to provide an individual / organisational response to:
https://consult.environment-agency.gov.uk/environment-and-business/challenges-and-choices/
We would like to thank the Zoological Society of London for kindly offering a venue for the workshop. We look forward to seeing you at the event.