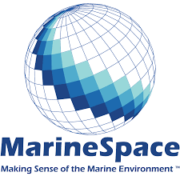 GIS Consultant
MarineSpace is a dynamic, marine planning and environmental consultancy which provides specialist advice and services to numerous clients across a wide range of sectors. As part of the company's continued expansion we are currently seeking to employ a GIS Consultant to join our respected and experienced team.
MarineSpace provides services to the marine aggregate, offshore wind, OFTO, wave & tidal, oil and gas, subsea cables, coastal/marine engineering and ports/harbours sectors. The successful candidate will be required to support staff across the company and provide input to a range of projects. Whilst not essential, demonstration of knowledge of or experience in the offshore wind, subsea mining / dredging, subsea cables, ports and harbours, marine planning and / or oil and gas sectors will be considered desirable.
MarineSpace is a rapidly developing company with ambitious plans for growth and we are seeking a dynamic and hard-working individual to complement and enhance our team. The location of the position will either be in our Southampton or Norwich office although you will be required to travel to meetings at our other offices and also attend client meetings as required.
Key responsibilities:
Spatial data processing, data management and database construction / maintenance;
Data mining and data collation to create resources able to inform project activities; and
Interrogation of spatial databases and datasets to facilitate clear and concise presentation of results in written reports.
Requirements:
Essential
BSc or MSc in a relevant technical subject e.g. GIS / Spatial Data Management or similar NB other equivalent technical qualifications will be considered;
Ability to multi task and prioritise workloads;
Working knowledge / experience of using common commercial GIS systems and software within a project environment e.g. ESRI, QGIS or Mapinfo;
Knowledge of geographic and mapping principles including the capture, maintenance and management of geographic information;
Attention to detail and ability to follow prescribed data quality control processes and procedures;
Dynamic and problem-solving attitude; and
Interest in the marine environment.
Desirable
A minimum of 2 years professional experience in GIS delivery, preferably as part of a marine consultancy or in a technical marine field;
Practical knowledge of specific marine industry sectors, as described above;
Sound understanding of the nature and types of marine geophysical and biological data used by MarineSpace in delivery of projects;
Demonstrable knowledge of key regulatory and stakeholder organisations involved in consenting and permitting for marine developments in the UK;
Wider knowledge of marine development activities in Northwest Europe; and
Good practical understanding and experience of statistical analysis of faunal data.
Terms of employment will be commensurate with the skills and experience of the successful candidate.
To apply please email a pdf CV and covering letter to info@marinespace.co.uk by 6th December 2019 quoting 'Application for GIS Marine Consultant' in the subject line.
Click here to view the vacancy on our website.