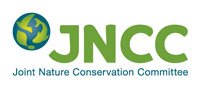 Offshore Industries Adviser
Starting salary £27,398 pa
Are you interested in protecting marine biodiversity and helping manage the impacts of offshore industry?  Are you a marine scientist with excellent communication skills and experience of engaging with industry stakeholders?
JNCC is responsible for providing statutory advice to the UK Government and Devolved Administrations in relation to the potential impacts of licensed industries on marine biodiversity outside territorial waters.  We also advise on the development of marine plans. Our role includes helping regulators and developers meet the requirements of relevant legislation including the Habitats Directive, Birds Directive, Environmental Impact Assessment Directive and Marine & Coastal Access Act.
We are looking for a candidate with knowledge and experience of one or more of the following areas: oil and gas exploration and production, marine aggregate extraction, renewable energy and marine planning.  A good understanding of UK marine habitats and ecology is essential.
This role also requires core skills including interpersonal and communication skills, time management, team working and evidence-based decision making.  We'd like to hear how you can provide these specialist and core skills and we're also interested in any additional skills or knowledge you can offer JNCC.
We currently have one permanent Offshore Industries Adviser post available. For more information on this post, please visit our website https://jncc.gov.uk/about-jncc/careers/#vacancies where you can download the details and the application form and find out more about our work.  Alternatively you may contact us via recruitment@jncc.gov.uk and we will email you the details.
The closing date is 09:00 hrs on Friday 26 July 2019.
Interviews are expected to take place between the 7th and 9th of August  in Aberdeen.