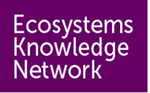 Incorporating natural capital and ecosystem services into environmental assessments
CPD-level training
Now in its third year, this one-day course is a unique opportunity for training on this topic.
Comments from participants of the course in London, November 2018, which was fully booked:
"A well structured and well organised day"
"Very knowledgeable trainer"
Who is the training for?
The course is for professionals involved in environmental assessment processes (Environmental Impact Assessment, Strategic Environmental Assessment and Sustainability Appraisal) across diverse sectors including built infrastructure and development planning, transport, energy, water resources and flood risk management.  It is applicable to environmental assessment practitioners and stakeholders working from project level to strategic plans; and in relation to terrestrial and marine environments.
Why participate?
Statutory terrestrial and marine planning processes are beginning to incorporate the ecosystem service concept.
Incorporating ecosystem services and natural capital into environmental assessments of certain plans and projects can improve project and planning outcomes.
Ecosystem services are already part of certain environmental assessment practice worldwide (e.g. IFC guidelines).
Ecosystem service assessment forms an important part of managing natural capital, green infrastructure and natural resources, as advocated by government in the UK and beyond.
Dates and venues
Our 2019 dates are as follows:
26th June in Central Leeds
27th November in Central London
Find out more
For full details and how to book please click here:
https://ecosystemsknowledge.net/events/training-environmental-assessment
The course is organised by the Ecosystems Knowledge Network and delivered in association with Collingwood Environmental Planning.
At the Ecosystems Knowledge Network, our vision is for wellbeing and prosperity for everyone in the UK through a healthy natural environment. Our mission is to equip a diverse range of people with the necessary skills and expertise to make this a reality.