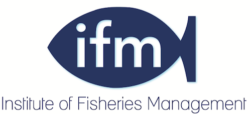 50th Anniversary Conference 
"Learning from the Past to Inform the Future" 
8th – 10th October 2019 – Nottingham Conference Centre, Nottingham, UK
This year we celebrate fifty years of the Institute of Fisheries Management. This landmark annual conference will focus on a review of past success, the current state of fisheries and fish populations and a forward look at challenges and opportunities facing the industry from environmental and socio-economic change to technological development.
This conference will bring together speakers and delegates from across the UK and Ireland, Europe and Worldwide; for three days of talks, posters, field trips and networking.
The organising committee would welcome submissions from people working in the following fields:
Tagging and telemetry
Fisheries hydroacoustics
Recent and future advances in technology
Fish Passage
Re-wilding the aquatic and riparian environment 
Governance and economics
Environmental challenges
Historical perspectives in fisheries management
All abstracts should include the following information in this order:
Title of the paper,
Authors' full names with presenter's name highlighted,
Affiliation and country of origin for each co-author,
Full address of the presenting author,
Email address of the presenting author,
100 – 200 word abstract on the paper's content,
Oral or poster presentation
The steering group will review all submissions and will aim to ensure a good balance of topics and geographic areas. If requests for oral presentations are oversubscribed a poster presentation may be offered instead
All submissions and enquiries should be sent directly to the conference administrator at info@ifm.org.uk.
Closing date for submissions 31st May