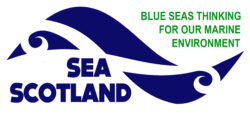 Sea, Soul and Society: Adapting to Climate Change
Sea Scotland Conference 2019
The annual Sea Scotland conference provides a multi-interest forum for Scotland-focused dialogue and knowledge-exchange for progressive marine policy and management. The conference aims to bring together bring experts and stakeholders to generate and share innovative thinking in order that Scotland addresses challenges of managing activities within its seas sustainably.
Sea Scotland 2019 is on Wednesday 19th June at the Edinburgh Centre for Carbon Innovation (ECCI), High School Yards, Edinburgh. Registration is now open, with 20% off on a limited number of early bird rates until 12th April! Book your place here: https://www.eventbrite.co.uk/e/sea-soul-and-society-adapting-to-climate-change-tickets-59041066419
Our society and businesses need to adapt to climate change impacts that are now inevitable. Nature can help us adapt, limiting the risks and providing some new opportunities, but nature may itself need to adapt to changing physical and chemical conditions. To be 'climate ready' we need to:
Help ecosystems to function naturally, to be as resilient as possible and able to provide us with many benefits;
Identify, protect and where possible enhance the features and functions of nature that help shield us from the negative effects of climate change;
Ensure businesses and communities will be robust to projected changes that may affect their physical infrastructure or the natural resources upon which they depend;
Help people, nature and businesses to adapt to climate change, by making it easier to take action and make the right choices.
The challenge is intellectual in terms of the required scientific knowledge and policy drivers, but also behavioural. At the levels of the individual, communities, organisations and businesses, we seek wider spread change in the choices and actions people take; we call these adaptation behaviours.
The overall objectives of the conference are to:
Raise awareness of climate change adaptation with a broad audience, encouraging innovative thinking and action.
Encouraging integrated policy and action on climate change adaptation across stakeholders, from communities and businesses to regional planners and decision-makers.
Contribute to awareness-raising and implementation of the Scottish Government's Climate Change Adaptation Programme.
Produce a report that captures stakeholder views on climate change adaptation and priorities; showcase different perspectives of climate change to highlight entry points for adaptation.
The conference is a partner-driven initiative coordinated by Scottish Environment LINK involving Fauna and Flora International, Ocean Dialogues Ltd., Scottish Natural Heritage (SNH), and the Universities of Aberdeen and Edinburgh. For more information contact info@seascotland.scot or visit www.seascotland.scot. Follow the conference on Twitter: @SeaScotland.