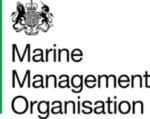 Marine Officer (Planning) East
Closing date 04/04/2019
The Marine Management Organisation (MMO) is an executive non-departmental public body of the Department for Environment, Food and Rural Affairs.
We license and regulate marine activities in the seas around England and Wales so that they're carried out in a sustainable way.
More information about our work is on the GOV.UK website.
Marine plans inform and guide marine users and regulators across England, managing the sustainable development of marine industries, such as offshore wind farms and aquaculture, alongside the need to conserve and protect marine species and habitats.
Reporting to a Higher Executive Officer (HEO), the post will contribute to the production of marine plans for England. You will deliver marine planning tasks as directed by the Marine Planner HEOs, working with the other Marine Planners to ensure task integration. The role is expected to contribute to all aspects of the plan-making process e.g. stakeholder engagement, data and information management, assessment processes and promoting constructive relationships.
The post holder will apply an in-depth understanding of preparing and implementing marine plans, and undertaking engagement with decision-makers and applicants. You will represent marine planning effectively, supporting the development and delivery of marine plans with stakeholders, forming and maintaining positive and productive relationships that promote dialogue, which is essential for marine plan development, implementation and monitoring. This will contribute to effective use of marine plans and enable plan-led management across England.
This post is based in Lowestoft on a fixed term basis (FTA) until April 2020 (with a possibility of permanency)
Please click here for more information