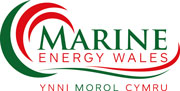 Marine Energy Wales Conference 2019
4th April, Celtic Manor, Newport
See the full programme online here
The annual Marine Energy Wales conference is the only conference in Wales dedicated to marine energy and is now in its 10th year. Join over 200 professionals in this showcase of Welsh industry and find out more about current projects and future plans.
Panel topics include:
An introduction to marine energy in Wales
Policy support and a UK route to market
Project showcase: Tidal stream and tidal lagoons
Project showcase: Wave and floating offshore wind
Maritime clusters delivering innovations – lessons learned
If you are interested in finding out more about this growing industry, staying up-to-date with the latest developments and collaborating through business networking, join us on 4th April.