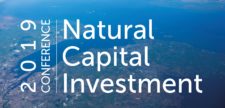 Natural Capital Investment Conference
The Royal Society, Central London, 28th February 2019
Be part of making the UK a leader in novel finance for environmental restoration
Learn from front runners in the project pipeline
Innovate for the benefit of your clients and the public
A restored natural environment can play a big part in resilience against flooding, water shortage and summer heat episodes. It is central to climate change adaptation.  This unique event will demonstrate the emerging opportunities for financial institutions to invest in UK natural features such as woodland, marine habitat, peatland and wetland.
Keynote speakers
Rowan Douglas CBE, Head of Capital, Science & Policy Practice at Willis Towers Watson
Jennifer Pryce, President and CEO of Calvert Impact Capital
Includes sessions on 'investing in the rural environment' and 'investing in the marine and coastal environment'.
Areas for discussion
Securing long-term revenue streams
Opportunities and financial models for impact investors
The pipeline of UK environmental restoration projects
Roles for government to support the market
Designed to turn discussion into action, the forum will catalyse new partnerships between financial institutions, land owners, environmental organisations and government.  The event will address the challenge laid down by the Green Finance Task Force in March 2018 that "increased private sector investment into protecting and enhancing natural capital will also be crucial to improving our resilience."
We are pleased to welcome WWF UK as a Conference Partner.
Ask about our sponsorship offer today.
Find out more and book your place at https://ecosystemsknowledge.net/naturalcapitalconference
This conference is organised by the Ecosystems Knowledge Network. info@ecosystemsknowledge.net