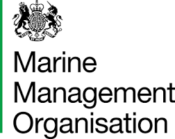 Marine Licensing Senior Case Manager – 2-year fixed term appointment
Grade: SEO
Location: Newcastle
Salary: £34,076-£41,416pa
The Marine Licensing team's primary responsibility is to regulate marine licensable activities in English marine and coastal environments. We assess the potential social, environmental and economic impacts of these activities in line with national and international legislation, policy and obligations, using the best available information to make evidence based determinations. Through our work we ensure the activities we regulate are undertaken in a sustainable way, in order to create and maintain clean, healthy, safe and biologically diverse oceans and seas.
The marine licensing team is split into three work areas namely, Marine Licensing Casework, Strategic Licensing and Licensing Business Improvement.
As a Senior Case Manager (SCM) working within the Marine Licensing Casework Team you will report to the Head of Marine Licensing Operations and be responsible for the line management of Case Managers who, in turn, manage Case Officers making up a sector team. You will also be responsible for the sector performance in determining a diverse range of licence applications for activities within our marine area and will have accountability for the delivery of our service level agreement with our clients.
The team's work is diverse and you may work on port developments, navigational dredging, coastal defences, nuclear energy or marine renewable energy projects, extraction of aggregates from the seabed, salvage of wrecks and many other activities taking place in the marine area.
As SCM, you will also be expected to manage a small number of high-profile cases and handle correspondence and information requests. This will also include preparing briefings for management and government departments.
You will be expected to liaise with key stakeholders and advisors; developing and maintaining relationships with industry partners and developing effective ways of working together. This will include attending meetings and teleconferences and may include attendance at both UK and overseas events and conferences.
Closing date: 5th August 2018 23.55pm