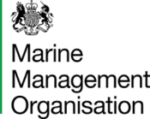 Marine Licensing Case Officer
Starting salary: £23,387
Location: Newcastle
The Marine Management Organisation (MMO) is a government agency that licenses, regulates and plans marine activities in English waters to ensure they're carried out in a sustainable way.  We're currently looking to recruit a Case Officer to uphold regulations and help create clean, healthy, productive and biologically diverse oceans and seas.
As a Case Officer working within the Marine Licensing Team you will be responsible for determining a diverse range of licence applications for activities within our marine area.
The team's work is diverse and you may work on applications relating to port developments, navigational dredging, coastal defences, nuclear energy or marine renewable energy projects, extraction of aggregates from the sea bed, salvage of wrecks and many other activities taking place in the marine area.
You will be responsible for assessing the potential social, environmental and economic impacts of these activities and for drafting reports based on these assessments. You will also be responsible for drafting licences giving authorisation to activities and for drafting licence conditions to control the activities.
You will be responsible for the general administration of your cases. This will include file management, running public consultations on licence applications, handling correspondence and information requests. This will also include preparing briefings for management and government departments.
You will be expected to provide advice to applicants and other parties. This will include attending meetings and teleconferences and may include attending public inquiries and hearings into nationally significant infrastructure projects.
You will have a passion for the marine sector and be able to develop the skills needed to fulfil the MMO's role as an enabling regulator. You will understand the importance of the regulatory process and the position of the MMO as a regulator, and effectively deliver fair, open and transparent decision making.
In return for your commitment you will be eligible for a competitive salary, flexible working arrangements, up to 30 days annual leave per annum (plus up to a further 10.5 days for bank holidays and privilege days) and the opportunity to enrol in a Government pension scheme.
Closing date: 7th June 2018
Further information on this post and details of how to apply can be found here.