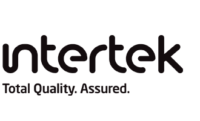 GIS Graduate – Liphook
Intertek Energy & Water Consultancy Services (part of the Intertek Group) is a leading advisory company in the marine, coastal and river environments.  We have exciting opportunities to develop and deliver leading edge solutions for environmental regulation and improved environmental performance.
We are looking to recruit a recent GIS Graduate (0-2 years) for an exciting opportunity in our Hampshire office, to work in a dynamic team providing GIS support to a wide variety of projects.  This is an excellent job opportunity for a candidate who wishes to apply a creative mind to real world challenges and contribute to a team already established for its excellence.
In the role, you will be responsible for the production and analysis of data and maps to help deliver products, services and web applications.  You should enjoy working in a cohesive team with other gifted individuals and be excited by the prospect of developing practical and quantified leading-edge solutions.  In addition, you will be encouraged to develop your skills and offer your own incites and ideas as projects develop.
There will also be opportunities to expand your skill set by working on a variety of projects covering Intertek's broad range of industry sectors, including Oil and Gas, Marine Cables, Water, Renewables and Ports and Harbours.
In return for your enthusiasm in displaying the right Intertek Energies (inspirational, pioneering, emotional, engaging and winning), the role will allow the successful candidate to make their mark and advance their career.
Essential requirements for the role are:-
BSc or MSc in Geographical Information Systems or Geography with a significant GIS component
Experience using ArcGIS 10.3 or above
A creative mind with the ability to design visually impressive materials
Able to operate to high quality standards
Flexible and able to multi-task with a variety of projects and people
Willingness to develop new skills
Additional desirable skills will be:
Exposure to ArcGIS extensions (e.g. Spatial Analyst, 3D Analyst)
A keen interest in programming (e.g. Python, VB.NET, VBA)
Web GIS/database development
Competence with Excel formulae and macros
This is an excellent job opportunity for a candidate with experience in a related field who wishes to work in a busy and varied position whilst developing their career.  In return for your skills and experience, we offer a competitive salary and package of benefits.
Please send your CV and a covering letter outlining your suitability and salary expectations to: kerry.lamnea@intertek.com
Click here for more information   
Closing Date: Friday 20 April 2018