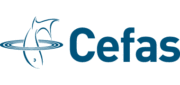 Senior Fisheries Scientist
Payband 6, Civil Service Equivalent SEO
£34,030- £40,049
Permanent
Full-time, Part-time, flexible working, job share
LOWESTOFT
REF: 1575928
Cefas is looking to appoint someone to join an internationally respected, dynamic and active team conducting and leading on fisheries science, assessments and management advice to national and international marine management organisations.
You will be expected to work with national and international scientific and management organisations making a real impact to marine environmental management and policy. Overseas travel is to be expected with a possibility of participating in fieldwork.
You will have responsibility for leading, initiating, conducting and developing scientific and statistical assessments of fisheries, including multi-species modelling of fish stocks and the impacts of fishing on the marine ecosystem to provide advice on fisheries management to Cefas, Defra and other national and international bodies.
Key work areas include monitoring and assessment of fish and shellfish stocks, their associated environment, and the impact of fishing on ecosystems and the impact of environmental change on fish and shellfish stock productivity.
You will lead, develop and manage scientific analyses and provide statistical analytical and advisory support on the assessment of marine fish stocks, the marine environment, and associated fisheries and management options. In addition, you will be expected to lead on projects as well as initiate new opportunities to develop science and business in these areas.
Duties will include development and application of statistical and mathematical models, ad hoc ecological modelling, report writing and presentation of advice to a wide range of national and international customers. You will be expected to be capable of both independent working and working within multi-disciplinary international teams based in the UK or in a number of overseas locations where Cefas has project work.
The roles will require statistical and numerical programming, statistical analysis, report writing and presentation skills.
Cefas actively supports staff development and opportunities for additional professional training and development are available.
QUALIFICATIONS/EXPERIENCE/SKILLS
Minimum Essential:
Suitable degree with a high level of numerical, mathematical and statistical content or equivalent experience.
Application of statistical / mathematical programming and data analysis.
Knowledge and experience of high level programming and statistical languages.
Knowledge of ecology and/or biology.
Innovative, well-motivated and flexible with good communication skills.
Experience in collaborating with other scientific institutes nationally/internationally.
Experience of leading scientific research projects
Desirable:
Post graduate (higher degree) qualifications and training
Track record of publishing
Experience of providing management advice in relation to fisheries or other marine resource development activities such as the renewable/energy sectors.
Good understanding of marine policy drivers and national international priorities for marine research
Track record of developing national or international business opportunities in marine fisheries/ecosystem research.
For full details and to apply online please go to Civil Service Jobs
Closing date for applications is 21st March 2018