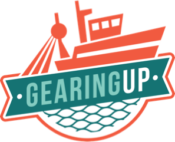 ---
The new 'GearingUp' online tool offers instant access to selectivity solutions
---
Launching today, the  'GearingUp' online tool houses information on a decade of fishing gear innovation – with more to come.
Designed to highlight the variety of fishing gear modifications available, and provide detailed results of how they perform when tested at sea, the GearingUp tool brings together over a decade of innovative gear trials from Northern European waters to help fishermen work towards a compliant fishing operation by full implementation of the Landing Obligation in 2019.
---

---
GearingUp users can:
Search over 450 data entries using a filter system
Tailor their search to ensure they find a selective gear that suits their fishery, region, gear type and vessel
Access trials in English and French
Use the tool on mobile, tablet and desktop, for easy access on the go
Load trials within seconds thanks to the ultra-quick web platform
Continue to access new trials as soon as they come online
To enhance the tool further the GearingUp team is exploring the option to share industry-led and trials taken from grey literature, by supporting the addition of gear experiments trialled independently by fishermen. To get further feedback about this idea and future tool developments, the team will be running further workshops in 2018.  Anyone who would like to put forward a gear trial or help the project grow, is encouraged to get in touch.
Click this link to explore the tool: https://tool.gearingup.eu
The GearingUp project is led by The Centre for Environment, Fisheries and Aquaculture Science (Cefas), workshops are organised by the fishermen-led charity, Fishing into the Future, and communications are coordinated and delivered by the dedicated fisheries-focused organisation, Mindfully Wired Communications. For information about the project visit our website or connect with us via social media: Twitter and Facebook.