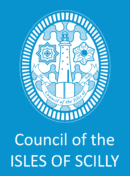 Senior Officer: Chief Fisheries Officer
Business Unit: Strategic Development
Contract: Full Time, Permanent
Salary: £37,306-£41,967 per annum
Closing Date: 1pm on Friday, 1st December 2017
The Isles of Scilly Inshore Fisheries and Conservation Authority is looking for someone with strong leadership, organisational and communication skills with the knowledge and experience of marine environmental  and science issues to lead the Isles of Scilly IFCA.
The Isles of Scilly IFCA is the smallest of the IFCA's, it extends 6 nautical miles seaward from the baseline from which the UK Territorial waters are measured, and including the waters on the landward side of these baselines. The Isles of Scilly IFCA is responsible for carrying out its duties within 406 km2 of sea. The Isles of Scilly IFCA has a Humber 7m Ocean Pro RIB equipped with many standard electronic aids such as radar and also has a Sidescan Sonar and an underwater camera. Additionally the RIB also has a Spencer Carter hauler. The RIB's dual purpose is for monitoring the Marine Conservation Zone and the European Marine Site areas with associated survey work as well as enforcement.
Are you a leader, with experience of working in marine conservation and enforcement, able to represent the IFCA with scientists, fishermen, and Government; can you manage competing demands in a small community?
Completed application forms should be returned to:
HR, Council of the Isles of Scilly, Town Hall, St Mary's, Isle of Scilly or emailed to humanresources@scilly.gov.uk Application packs containing full details about this position and the benefits of working for the Council can be obtained from the Customer Hub or from our website at: http://www.scilly.gov.uk/council/jobs-council
For an informal discussion please telephone Nicola Stinson (01720) 424802 or email nstinson@scilly.gov.uk
Please note that canvassing of Members or Officers will disqualify you from consideration
If you require this document in an alternative language, in larger text, Braille, easy read or in audio format, please email: Diversity@scilly.gov.uk or telephone: 01720 424020