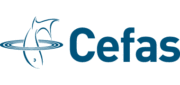 Histologist                        
Payband 4 (Civil Service Equivalent EO)
Permanent                  
SALARY: £21,920-£25,520              
Flexible working, full-time, part-time, job share              
Weymouth
Ref: 1561539                        
Cefas is looking to appoint a person to the Pathology team to provide specialist technical support in the processing of fish and shellfish tissues for histological examination within the Aquatic Animal Health thematic area. You will work with the pathology laboratory manager to deliver high quality services for describing aquatic animal diseases.
You will undertake all aspects of histology within the pathology team for the diagnosis of aquatic animal diseases. You will also work on a combination of research and statutory contracts to provide work to a consistently high level.
You will undertake histological techniques (tissue processing, embedding, microtomy and staining) and prioritise their workload to ensure deadlines are met, whilst ensuring ISO17025 accredited systems and work processes are adhered to.
You will undertake the role of deputy technical/laboratory manager, assisting in the maintenance of ISO17025 accredited and Good Laboratory Practice (GLP) systems and processes. You should be able to demonstrate competence in core histological techniques. You will develop competences (through in-house training, as appropriate) in the interpretation of OIE listed bivalve mollusc diseases and report results in line with laboratory service level agreements. This position will also require further development in the interpretation of pathological changes in fish and shellfish tissues.
Other laboratory tasks will include: compliance with health and safety procedures and guidance; preparation and review of/adherence to Standard Operating Procedures (SOPs), COSHH and Risk Assessments; troubleshooting faulty laboratory equipment where appropriate; maintaining laboratory consumable stocks; general laboratory housekeeping; ensuring safe storage and disposal of chemicals/samples/consumables.
In addition, you should possess the following skills:
A good understanding and demonstrable experience using histological techniques for the identification of aquatic animal disease.
To be compliant with health and safety requirements in the laboratory environment, whilst carrying out laboratory work in accordance with COSHH and Risk Assessments.
To maintain a high quality of service by following all relevant Standard Operating Procedures (SOPs).
To carry out miscellaneous duties associated with working in a laboratory environment.
Experience of health and safety, quality control systems, laboratory equipment and laboratory facilities would be advantageous.
Qualifications/Experience/Skills
A minimum of a BSc degree or equivalent in a scientific subject area.
The ability to undertake estuarine and offshore fieldwork where appropriate.
The ability to work under pressure.
Excellent verbal and written communication skills.
Confident working autonomously, independently and as part of a team.
Experience in the interpretation of pathological changes in fish and shellfish would be advantageous.
A collaborative approach engendering links across the laboratory and externally.
There may be opportunities to travel nationally or internationally for contract work and participate in offshore field sampling events.
ADDITIONAL INFORMATION
This vacancy is open to employees who were appointed to the Civil Service on merit following a fair and open competition, or were appointed to a permanent Civil Service post in accordance with an exception certified by the Civil Service Commissioners.
For full details and to apply online please go to
https://www.civilservicejobs.service.gov.uk/csr/jobs.cgi?jcode=1561539
Closing date for applications is 7th December 2017