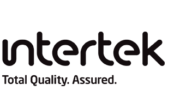 Junior Consultant – Aberdeen
Intertek Energy & Water Consultancy Services (part of the Intertek Group) is a leading project management and advisory company in the marine, coastal and river environments.  We have exciting opportunities to develop and deliver leading edge solutions for environmental regulations and improved performance.
We currently have a vacancy for a full time Junior Consultant (part time would be considered) to join our well established, friendly and professional team based in Aberdeen.
This is an environmental consultancy role with particular emphasis on offshore environmental projects, primarily UKCS Oil and Gas.  The purpose of the role is to support the delivery and development of Intertek's key Oil and Gas Accounts.   The role will consist of a mix of office duties and secondment into client offices, involving occasional unconventional working hours dependent on project and business needs.
Essential skills required are:
A degree in a relevant science, engineering or environmental subject.
Excellent knowledge of offshore UK legislation including OPPC and OCR
Demonstrable experience in UK offshore oil & gas consents and permits
Project Management experience on small to medium projects
Experience of writing ESIAs/SEAs for offshore Oil & Gas projects
Excellent written and verbal use of the English language, including report writing
High level of numeracy
Additional desirable skills would be:
Oil Pollution Emergency Plans
Experience of business development and bid writing
Experience in operator secondment positions
Experience of modelling tools (OSCAR, DREAM, etc)
This is an excellent job opportunity for a candidate with 2+ years' experience in related field who wishes to work in a busy and varied position whilst developing their career.  In return for your skills and experience, we offer a competitive salary and package of benefits.
If you are interested in this excellent job opportunity and furthering your career with us in this area, please send your CV and a covering letter outlining your suitability and salary expectations to: kerry.lamnea@intertek.com
Closing date: 29th September 2017
For general information on Intertek, please visit www.intertek.com
For information on Energy & Water Consultancy Services, visit www.intertek.com/energy-water