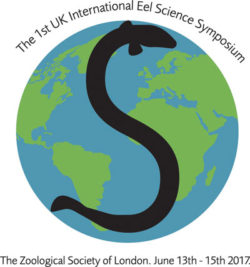 First UK International Eel Science Symposium
"Science into Management"
June 13th – 15th 2017
Zoological Society of London
---
The Institute of Fisheries Management, along with the Zoological Society of London and the Environment Agency are hosting this three day international eel science symposium at the world famous ZSL London Zoo.
The Symposium will provide a global forum for scientists and researchers to present the latest data and initiatives on the biology and management of anguillid eels. It will foster and develop international links between key academic, policy, industrial and other stakeholders to promote better understanding of the issues, parallels and conservation opportunities for these iconic species.
The symposium will bring together speakers and delegates from over 25 countries for three days of presentations, posters and discussion as well as a number of networking events including an evening reception on the River Thames.
Symposium sessions will cover:
Species and Regions
Marine Phase Studies
Monitoring and Stock Management
Monitoring and Stock Management (Restocking)
Threats
Aquacultute and Genetics
We are pleased to announce that the multi award winning writer and broadcaster Hugh Fearnley-Whittingstall will be providing the official conference opening on the morning of June 13th.
Keynote addresses will be presented by:
Dr. Alan Walker, Cefas (UK) and Chair of ICES Working Group on Eels – Challenges of management from a scientific perspective
Dr. David Righton, Cefas (UK) – Extreme swimming: eels on their oceanic spawning migration
Dr. Olga Haenen, Wageningen University (Holland) – The most important diseases of European eel in Europe in the last 30 year
---
The symposium is kindly supported by: