A fishing ban at Lindisfarne has been opposed by councillors, with claims by one it would turn it "into a museum", the BBC has reported. The government is exploring creating a Highly Protected Marine Area (HPMA) which would see commercial and recreational fishing halted.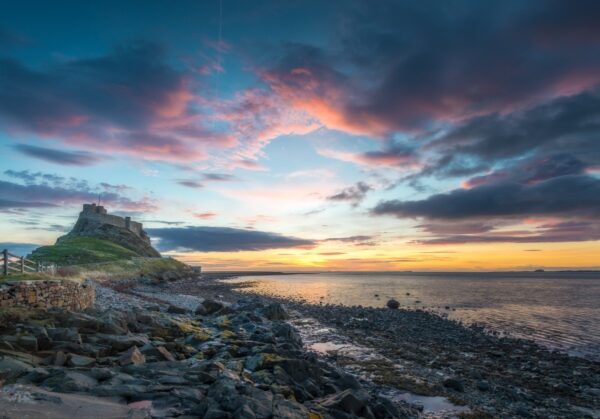 Conservative-led Northumberland County Council heard this week such a move would "devastate" the local economy. The Department for Environment, Food and Rural Affairs (Defra) said it wanted to support the fishing industry. (photo: Chris Coombe, public licence).
Candidate HPMAs for England
Defra is consulting on five candidate pilot HPMAs which are geographically spread around English waters and cover inshore and offshore habitats. These are:
Two inshore sites: Allonby Bay (Irish Sea) and Lindisfarne (Northern North Sea).
Three offshore sites: North East of Farnes Deep (Northern North Sea), Inner Silver Pit South (Southern North Sea) and Dolphin Head (Eastern Channel).
'Switch the lights off'
Councillor Colin Hardy, who represents Norham and Islandshires, told the Council meeting that a ban would lead to the loss of six fishing boats – "the equivalent of six farms on the mainland". He said: "It will devastate the island's economy. It will make it unaffordable. If we lose the fisherman, we lose the school, we lose the heart of the island. "The fisherman of Holy Island don't trawl. They don't dredge the seas. They feed a local industry, they feed a local community and they feed our county."
'Incredible biodiversity'
A majority of councillors supported a motion to oppose the HPMA plan, although the council's two Green representatives did not, with councillor Martin Swinbank, of Alnwick, saying the authority should not dismiss the proposal without more evidence. A Defra spokesman said Lindisfarne was being considered as a potential HPMA "because of its incredible biodiversity". He added: "It is home to over 850 species, 40 of which are identified as threatened and important, as well as valuable blue carbon habitats.
Links