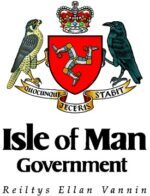 Senior Flood Prevention Engineer
Closing date: 2nd November 2021
Salary: £48,842 – £56,875 per annum
Click here to apply
About the role and our team
Join our newly-formed Flood Management Division as our Senior Flood Prevention Engineer!
Within this role, you'll prevent serious flood impacts and reduce the consequence of coastal erosion by providing professional advice and leadership to influence development and control works affecting flood risk.
This is an exciting opportunity in a new team which has the responsibility for flood risk management and coastal erosion on the Isle of Man. The Division is the flood risk management authority for the Island, and the Division has oversight of all matters affecting flood risk and coastal erosion.
You'll be a senior member within our team of professional and technical officers and technical staff responsible for flood risk management, coastal erosion and meteorology services (Ronaldsway Met Office).
You'll also be responsible for and lead projects, ensuring they are carried out safely, to specification and within the time and budget constraints.
What can this role offer me?
We are a large Department which supports development opportunities and career progression. Training and development opportunities are regularly available and you would be encouraged to undertake them, which are usually provided in-house and funded by the Department.
Free on-site car parking will be available to you. Please note a full, valid driving licence is required for this role.
If working flexibly is important to you, you'll be happy to know we operate a flexi-time system making it easier to reclaim any additional hours worked and to fit your other commitments around your work life.
About the Isle of Man and relocating
Here you can enjoy a fantastic quality of life, and an excellent work-life balance! There are plenty of opportunities for outdoor activities; so if you like walking, mountain biking, sailing or kayaking, you'll have lots of places to explore!
There are also lots of great cafes, bars and restaurants, and you can enjoy the Island's real sense of community. The island is well connected to the UK, and you'll also benefit from low income tax rates (20% maximum rate).
If you are relocating or returning to the Island, you can also benefit from the National Insurance Holiday Scheme, which allows you to apply for a refund on your NI contributions for your 1st year of living here. To see how this scheme could benefit you, and to find out more about relocating to the Isle of Man, visit www.locate.im
A relocation package of up to £5,000 based on receipts is available for this role.
Click here to apply