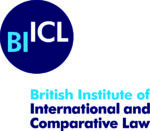 New Training Opportunities, Spring 2021
The British Institute of International and Comparative Law (BIICL) has a reputation for excellent, research-informed training. We provide sessions and courses for governments, inter-governmental organisations, judiciaries, law firms, and civil society organisations. We also run a series of highly sought-after public courses.
Most recently we have developed a number of virtual courses engaging with a wider range of international law topics whilst enabling broader participation from across the world. The virtual course format consists of a series of sessions in which synchronous teaching is offered via Zoom. Places are limited to ensure that participants are able to interact with the tutors and amongst themselves on screen.
Each course is convened by leading experts at BIICL and taught by renowned experts from within and outside the organisation, combining academic expertise and practical experience in these fields of law.
Courses are designed to help legal practitioners, students, academics, civil society actors and government officials to improve their knowledge of key areas international law.
Find out more about our virtual courses below:
BIICL Virtual Courses for Spring 2021
Short Course: Public International Law in Practice, starts 16th February 2021
Find out more
Short course: Law of the Sea, starts 4th March 2021
Find out more
Short Course: Business and Human Rights, starts 7th April 2021
Find out more
Short Course Climate Change Law, starts 13th April 2021
Find out more
Discounts are available for group bookings, students and those impacted by the COVID-19 pandemic.
Find out more about the BIICL training programme and book a place