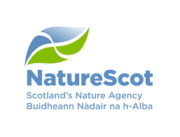 Scottish Marine Environmental Enhancement Fund Project Manager
Any NatureScot office – homeworking will be considered
£32,715
Fixed Term ending 31 March 2021
Ref 1020-322
Given the climate emergency, biodiversity crisis and aspirations for a Green Recovery from the Covid19 pandemic, the public profile of environmental issues has never been higher. The Scottish Marine Environmental Enhancement Fund (SMEEF) is an exciting new initiative being developed to support delivery of marine and coastal environmental enhancement activities in Scottish waters through grant-aided projects. All sectors that use the marine or coastal environment will be encouraged to make voluntary contributions to the fund, along with any other companies or individuals interested in investing in marine enhancement.
With initial financial support from Crown Estate Scotland, Marine Scotland and the offshore wind energy sector, NatureScot is now recruiting a Project Manager, to build on the positive foundations already put in place for SMEEF. You will work with existing and prospective project partners to develop the fund's governance framework and the criteria for grant applications and project selection. The Project Manager will work with the project partners to develop and implement robust, credible and compliant financial structures and procedures. The Project Manager will also act as Secretariat for the fund's steering and oversight groups and assist with launching the fund. This is a fast moving and responsive role, and you will need to be flexible to support demand and adapting to changing priorities. You will also be able to demonstrate strong skills in partnership working and delivering projects.  A working knowledge of marine environmental policy and enhancement would be advantageous.
Further information and to apply, please visit our website
Closing date: 28 September 2020.