NEW!
Challenge of Science Leadership courses are now being delivered via DISTANCE LEARNING
In these challenging times, do you:
– need to develop new opportunities and solutions?
– want to improve your ability to see the bigger picture?
– seek practical tools that you can put to use on your own situation?
– need to fit any training into your existing work pattern?
But feel:
– weighed down by operational responsibilities
– frustrated that your work is not having enough impact?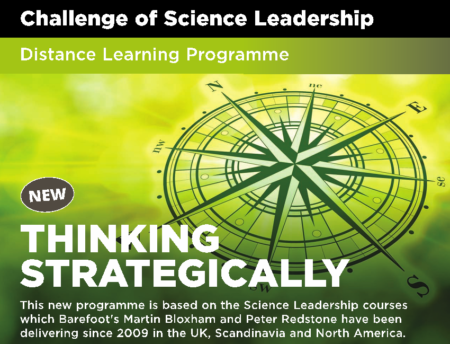 If so:
The CSL Distance Learning Programme Course 'Thinking Strategically' may be for you.
CSLD1 – Thinking Strategically (6 weeks) – Courses start week commencing:
5 October – 13 December 2020
11 January – 19 February 2021
12 April – 21 May 2021
See website for info about other courses in the Programme – Influencing Others and Developing your Leadership Practice
For more details or email info@scienceleadership.co.uk