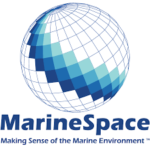 Senior Marine Consultant
MarineSpace is a marine planning and environmental consultancy which provides specialist advice and services to clients across a range of sectors. As part of a continued programme of expansion the company is currently seeking to employ a Senior Marine Consultant to join our experienced team.
MarineSpace provides services to the marine aggregate, offshore wind, OFTO, wave & tidal, oil and gas, subsea cables, coastal/marine engineering and ports/harbours sectors. The successful candidate will be required to provide input to a range of projects but with a specific focus on the offshore wind and subsea cables sector. Therefore, demonstration of specific experience of project-work in these sectors would be of significant benefit for prospective candidates during the selection process.
MarineSpace is a rapidly developing company and is seeking a dynamic and hard-working individual to complement and enhance our team. The location of the position will ideally be in MarineSpace's Norwich office although the successful candidate will be required to travel to meetings at the company's offices in Southampton and Pembrokeshire and also attend client meetings as required.
Key responsibilities:
Authoring and QA of technical reports (EIA, HRA, scoping reports, monitoring reports);
Project management of studies ranging in value from £10,000 to >£100,000;
Internal and external advice on UK marine consenting and permitting;
Stakeholder management;
Client engagement; and
Business development.
Requirements:
Essential
MSc in a relevant technical subject;
3 – 5 years professional experience in marine consultancy or a technical marine field;
Demonstrable project delivery experience relevant to MarineSpace's core activities, with specific project experience in offshore wind, subsea cables, wave / tidal energy and / or oil and gas sectors;
Proficiency in Microsoft Office and Adobe software;
Proven record of writing technical scientific reports for different audiences;
In depth understanding of UK marine policy, legislation, consenting and environmental issues;
Experience of practical application of EIA procedures and working knowledge of HRA;
Excellent written and oral communication, organisational and time management skills; and
Ability to work independently and part of a team as / when required.
Desirable
Practical knowledge of specific marine industry sectors, as described above;
Experience of business development within one or more of the sectors described above;
Demonstrable knowledge of key regulatory and stakeholder organisations involved in consenting and permitting for marine developments in the UK;
Wider knowledge of marine development activities in Northwest Europe; and
Experience of public speaking.
Terms of employment will be commensurate with the skills and experience of the successful candidate.
To apply for this post please email a CV and covering letter in Microsoft Word or Adobe PDF format to info@marinespace.co.uk by Friday 5th June 2020 quoting 'Application for Senior Marine Consultant' in the subject line.