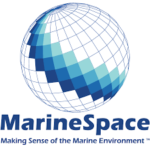 Marine Consultant
MarineSpace is a marine planning and environmental consultancy which provides specialist advice and services to clients across a range of sectors. As part of a continued programme of expansion the company is currently seeking to employ a Marine Consultant to join our experienced team.
MarineSpace provides services to the marine aggregate, offshore wind, OFTO, wave & tidal, oil and gas, subsea cables, coastal/marine engineering and ports/harbours sectors. The successful candidate will be required to provide input to a range of projects but with a specific focus on the offshore wind and subsea cables sector. Therefore, demonstration of specific experience of project-work in these sectors would be of significant benefit for prospective candidates during the selection process.
MarineSpace is a rapidly developing company and is seeking a dynamic and hard-working individual to complement and enhance our team. The location of the position will ideally be in MarineSpace's Norwich office although the successful candidate will be required to travel to meetings at the company's offices in Southampton and Pembrokeshire and also attend client meetings as required.
Key responsibilities:
Assisting in preparation of reports to a high standard, including desk studies, scoping reports, Environmental Impact Assessment (EIA), and specialist advice to UK Government;
Providing support to senior and principal specialists in writing proposals;
Contributing to survey design and planning with senior and principal specialists; and
Working with mapping scientists to produce seabed habitat maps of EUNIS and Annex I habitats based on acoustic and ground truthing data;
Requirements:
Essential
BSc or MSc in a relevant technical subject;
1-2 years professional experience in marine consultancy or a technical marine field;
Good knowledge and understanding of the UK's marine biodiversity, including awareness of the EUNIS marine habitat classification system;
Knowledge and understanding of sublittoral benthic survey design and the types of data available from marine biological surveys of the seabed in coastal or offshore environments, including remote sensing and ground truthing survey techniques, and the limitations associated with these data;
Extensive experience in the use of standard MS Office software;
Experience of univariate and multivariate statistical analysis and different software packages (e.g. R, Primer);
Awareness of relevant European and domestic legislation concerning nature conservation and assessment of potential environmental effects in the marine environment, including the Marine and Coastal Access Act, Habitats Regulations, EIA Directive; and
An enthusiastic attitude and willingness to learn, as part of a team and under own supervision.
Desirable
Experience of project management, including knowledge / experience of completing tasks to agreed budgets and timeframes;
Experience of GIS packages (preferably ESRI™ ArcGIS or QGIS) to manipulate, interrogate and interpret spatial datasets, including integrating and analysing different types of data from multiple sources;
Experience of public speaking;
Specialist knowledge of a specific marine sector and associated potential impacts on the marine environment; and
Understanding of HRAs and Marine Conservation Zone Risk Assessments.
Terms of employment will be commensurate with the skills and experience of the successful candidate.
To apply for this post please email a CV and covering letter in Microsoft Word or Adobe PDF format to info@marinespace.co.uk by Friday 5th June 2020 quoting 'Application for Marine Consultant' in the subject line.