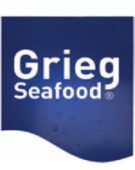 Grieg Seafood Shetland Ltd. is recruiting for the following position:
Environmental Modeller
The Role
The position would entail:
Data Collection – deployment of hydrographic meters, sourcing of environmental data sets
Data Analysis – from remote sensing equipment, processing of data sets for use in hydrodynamic models, visualisation of data using GIS and other processing software
Numerical Modelling -grid generation and optimization, set up of model input files, use hydrodynamic models to characterize coastal marine processes. Process and interpret results
Site Development – Complete prec-application consultations and submit reports
Technical – attend Technical Working Groups as and when required
Requirements
The successful candidate will have a clear understanding of the general procedure for setting up a hydrodynamic model. Experience in data pre/post processing. Proficiency in using scientific computing languages, knowledge of GPS, GIS, navigation. They will have strong analytical and interpretive skills, good research skills and a practical, logical approach to problem solving.
Successful candidates must also have a high level of commitment and self-motivation, maintaining accuracy and attention to detail.
The base location for this position is negotiable.
A full driving licence is essential.
An attractive salary is available for this position.  For an informal discussion regarding the post, please contact Kaye Williamson on 07584684255. To apply, please contact recruitment by e-mail at the address below.
recruitment.uk@griegseafood.com
Closing date: 10th April 2020