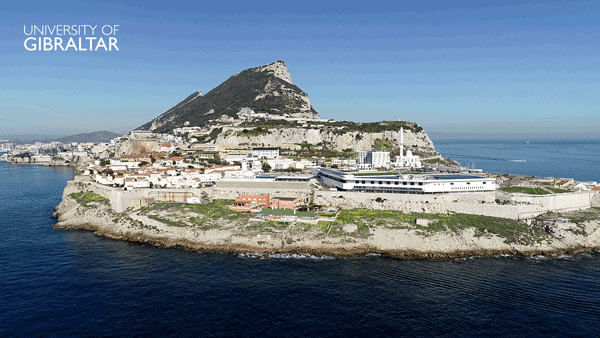 MSc Marine Science & Climate Change
Study the impact of climate change in a unique Mediterranean location with the University of Gibraltar.
Designed and delivered by expert academics and scientists, this full or part-time interdisciplinary programme blends theoretical study with practical, field-based work. You will cover specialist subject areas and gain the skills required to tackle the complex issues associated with the sustainable development of marine ecosystems.
As well as access to cutting-edge facilities and on-campus learning resources, the iconic Straits of Gibraltar, a unique location for marine biological research, provides a natural laboratory for your studies. The Strait of Gibraltar, and its surrounding area, has long been recognised for its marine biodiversity.
Key features:
Climate change element to programme
Unique geographical location
Expert lecturers and invited speakers
Watch our promo video:
https://youtu.be/oxC3zOE7K9w
What our students say:
High-quality learning experience
"The small class sizes here at the University of Gibraltar make for an overall high-quality learning experience. Everyone is an individual not a statistic – staff are responsive to individual learning needs, thereby, providing a greater level of support. There is also a greater level of social cohesion, which enables a greater student experience."
Ken Ruiz, MSc student 2018/20 programme
If you are interested in this programme, please contact the University of Gibraltar Enquiries Team: seo@unigib.edu.gi
Find out more and apply:
https://www.unigib.edu.gi/courses/postgraduate/marine-science-msc/
(Image: Drone footage of the University of Gibraltar)