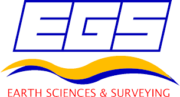 Head of Geosciences
Location: Bordon, Hampshire, UK
Position: Full time, Permanent
Salary: Competitive salary accompanied by an attractive package including contributory pension, life assurance, private medical insurance and 25 days holiday plus bank holidays
EGS International Limited are looking for a dynamic and motivated individual to lead and manage the day to day running of the Geosciences Department.  You will head up a hard-working and dedicated team working on complex projects that are often associated with the development of offshore renewable energy, but which may also cover the full spectrum of other offshore infrastructure developments.
The Role:
As Head of Geosciences you will be involved in the following key activities:
Providing support on Geoscience Department related components for tendering and survey planning.
Supporting Project Managers with all 'geo' aspects of a project, from mobilisation, data acquisition, processing & interpretation, through to reporting.
You will manage your department's support of site activities, focusing on successful delivery of the site works and as such, this position, while primarily office-based, will require some on-site working.
Managing your department's personnel planning for both on-site and office-based teams.
Managing the processing, interpretation and reporting of the geophysical datasets.
Providing timely feedback to Project Managers / Reporting Manager and on the status of Geo data acquisition and then the processing / production of relevant deliverables.
Contributing to Client meetings and updates.
Liaising with other departments to develop technical solutions and new processes.
Our Requirements:
University degree in Geosciences/Geophysics/Geology.
Relevant management experience.
Marine survey experience, with a thorough understanding of geophysical techniques and demonstrable experience in acquiring, processing and interpreting geophysical survey data.
In depth knowledge of, and experience in using some (but preferably all) of the following software packages: IHS Kingdom, CODA GeoSurvey, EdgeTech Discover, CTI SonarWiz, Geosoft Oasis Montaj, Radex Pro (or equivalent) and GIS packages (Arc GIS, QGIS, Global Mapper).
Experience of working in both shallow inshore and deeper offshore environment preferable.
Site work periods may be as short as a few days but could extend up to 6 weeks, therefore the ability to work away from home is essential.
Self-motivated, with the ability to work well under pressure in a team environment.
You must live within a commutable distance of the EGS office in Bordon, Hampshire, or be willing to relocate. You must be eligible to work in the UK and possess a full UK driving licence.
To apply for this position please send your CV to humanresources@egssurvey.co.uk.