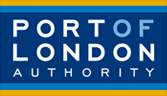 Senior Advisor Climate Change and Air Quality
Salary: £49,802 per annum
An opportunity to lead the assessment of the risk and impacts of climate change on the Tidal Thames, PLA estate and PLA's statutory duties, and advise on mitigation and adaption measures to climate change. To lead research, monitoring and improvements in the PLA's and third party operation in the Port of London of emissions to air and greenhouse gases as the PLA delivers its published Air Quality Strategy.
The post holder will deliver a range of projects which are technical in nature requiring candidates to have a degree in a relevant environmental subject. They must have recent experience of senior role in the delivery of projects in air quality and climate change. Good communication skills, including influencing and networking are essential. Some experience in the maritime sector would be beneficial.
The successful candidate will have the opportunity to support the day to day running of the port within the Environment team and a chance to contribute to a thriving port in a thriving environment.
To apply, please visit our website www.pla.co.uk  for further details.  Please complete an application form and return it before the closing date on 30th October 2019.
Interviews will take place in early November 2019.