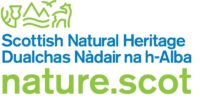 Clyde Marine Planning Partnership Public Engagement Officer
37 hours a week
Fixed Term Appointment ending 31 December 2020
Starting salary £30,837 per annum
Location: Clydebank
(Ref: 048-373)
Job Purpose Summary
To manage and deliver the EMFF-funded 'Clyde-wide' marine planning public engagement project for the Clyde Marine Planning Partnership (CMPP).
Clyde-wide public engagement project
This project is funded by the European Maritime & Fisheries Fund (EMFF) and delivers wide public engagement with the development and early implementation of the Clyde Regional Marine Plan (CRMP). It aims to take account of the views of people who would not normally engage in marine planning; informing them about the marine environment in the region and the benefits we derive from it, about issues and options for management and about how they can help to shape and deliver the CRMP. Many different types of communities live around the Clyde, often influenced by historic and current interactions with the Clyde. The project organises and advertises various events around the region and develops different engagement tools which can be used to suit the audience and stage of plan development. These are:
A video and 3 animations explaining marine planning and issues in the Clyde
Stand-alone information display for use in public spaces
Public dialogue events
A guide for community groups about marine planning in the Clyde.
The project also draws on a number of tools already developed by the CMPP and others such as Topic Sheets, animations and the SIMCelt MSP-Challenge kit, as well as making use of the CMPP website, newsletter and twitter account. This project has been running since March 2019 and various elements have been delivered or are in progress.
Closing date: midnight 3 November 2019
For full details and to apply please visit www.snhjobs.scot.